As an Amazon Associate, I earn from qualifying purchases.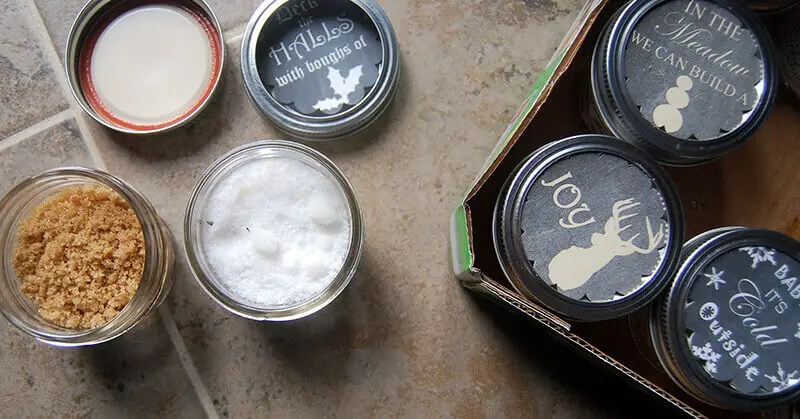 Eep! Last minute Christmas gifts time! Christmas is just four days away, but that doesn't mean you have missed the opportunity to gift the loved ones and acquaintances in your life. And you don't even have to rush off to the store to do it! Try these nine last-minute Christmas gifts this year!
9 Last-Minute Christmas Gifts
Bath Salts: This one's stupid easy. Epsom salts plus essential oils (I buy mine HERE)
Salt Scrub: Just add one more ingredient (coconut or olive oil are my favorites) and you get salt scrub!
Sugar Scrub: Another option is sugar scrub! It's the same premise: an exfoliant and a soothing oil to soften your skin (I especially like it prior to shaving my legs) or beautify your heels.
Lotion Bars: If you're looking for the advanced class (don't worry, it's still pretty easy!) check out these gorgeous coconut oil lotion bars you can make for your family and friends. They're pretty simple but they look like you slaved over them.
Peppermint Fudge: If you're more into gifting something for the tummy, check out this easy and delicious Peppermint Fudge recipe. It makes about 4 gifts per batch!
Key Lime Bars: Looking for something totally different? Try these yummy key lime bars. This batch makes about three to four gifts!
Snickerdoodles: Christmas cookies are a long-standing tradition. Try these Snickerdoodles. The recipe makes 2 dozen.
Peppermint Brownies: Gift these on their own, or finish out a foodie basket of all four food gifts with these delectable peppermint brownies.
Dryer Balls: Last but not least, dryer balls! These are an amazing way to reduce indoor toxins. Gift these with a sample of your favorite essential oil. All this gift takes is yarn and time!
If none of these last-minute gifts strike your fancy, print out a certificate and get your loved one the gift of wellness, an essential oils premium starter kit. 🙂
Don't want to DIY? Try these holiday gift guide recommendations you can purchase instead!
Love it? Pin it, please!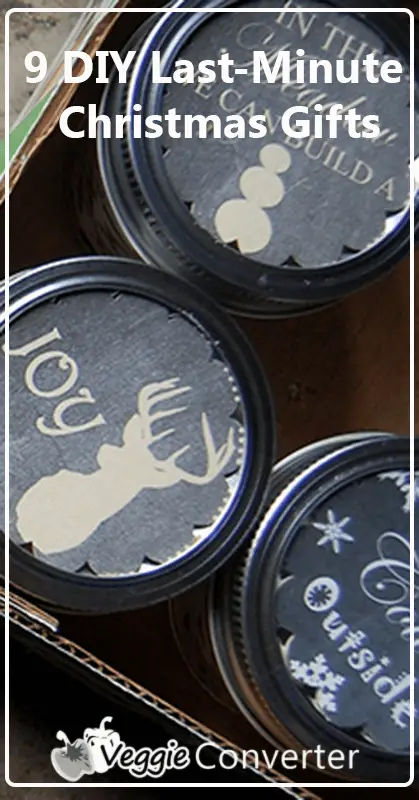 Photo courtesy of Jacey via Creative Commons.
The Super Easy Vegetarian Slow Cooker Cookbook
Want vegetarian and vegan recipes you'll love? Check out my first cookbook! I'm so excited about it and I hope you'll love it. You can find more information about it right
HERE
.