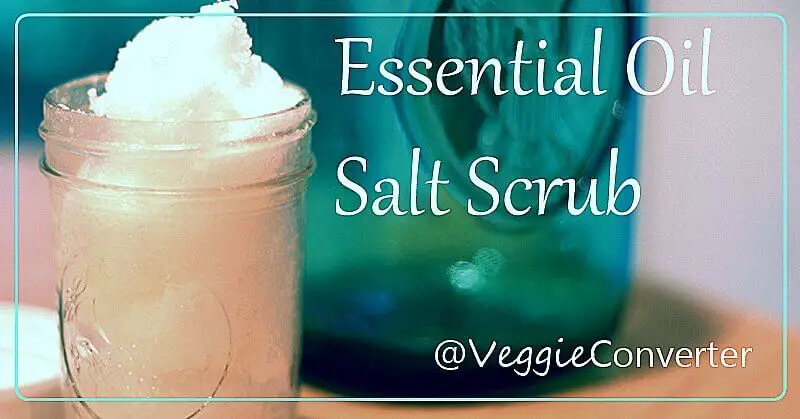 Coconut oil epsom salt scrub: A great gift to make for friends, family, neighbors, and teachers is this DIY salt scrub.
It's incredibly simple. Epsom salts plus coconut oil and a little essential oil. Mix 'em up. Done.
You can use whatever scent of essential oils you like best, or choose your EO based on its therapeutic use!
Make this for any of the ladies in your life.
It's great for dry heels, softening your legs before shaving and just about any relaxation home spa gift basket you'd want to give.
And one of the great benefits of salt scrub versus sugar scrub is that your skin can soak in the magnesium from the Epsom salts.
Low magnesium is one of the triggers for migraines and other health issues! So soak it in, baby!
If you're watching the video, I'm demonstrating a half-pint version, which is half of the recipe shown below. So just follow the steps but use double to make this recipe!
Why Epsom salts?
If you don't already have Epsom salts in your house, I I'm here to tell you to go grab yourself a bag. Sure, you could make sugar scrub as an exfolliant, too.
And, it's awesome! But, nothing beats the awesomeness of Epsom salts for the added benefits they bring to the scrub party.
After all, it's magnesium sulfate in that bag.
And, if you've ever had an Epsom salts bath, you know this form of magnesium is great for relieving stress and promoting serotonin production.
Bonus: it reduces the effects of adrenaline.
Magnesium deficiency deficiency is critical to prevent or reverse. While only 2% of Americans suffer from deficiency, as much as 75% aren't getting enough magnesium in their regular diet.
Magnesium loss health issues can include diabetes, poor absorption, chronic diarrhea, celiac disease and hungry bone syndrome. 
Magnesium sulfate can reduce anxiety, relieve pain and cramping and even plays a critical role in the production of energy in cells.
It's also important for muscle and nerve function, arterial health, blood sugar regulation and can help relieve constipation.
As if all that isn't enough, it's also amazing for your skin, can add volume to your hair and is a great natural cleaner. In your garden, it can ward off pests and slugs. 
So, if you don't have a bag of the amazing Epsom salts yet, do your body a favor to keep it healthy inside and out and grab one!
Once you do, you can make this epsom salt body scrub to exfoliate and get a little magnesium sulfate into your system.
Coconut Oil Epsom Salt Scrub
1 pint jar (I like to use the squattier gift jars, but a regular wide-mouth is fine, too)
Ingredients
1 1/3 cups Epsom salts (I use these Epsom salts)
2/3 cup coconut oil, melted if mixing by hand (or use your favorite liquid carrier oil like olive or almond oil for a quick, no fuss version)
20 drops essential oil of choice (I love lavender or Stress Away for this scrub)
Method
Mix all ingredients in your jar (I don't even measure, I just eyeball it in my jar and mix away!).
You can also mix it in your stand mixer (if you use this method, you don't need to melt your oil!). Add the essential oil until it smells wonderful to you!
Place a pretty piece of cloth on top of your canning lid, then screw the canning ring on over it for a pretty decorated piece.
I usually print out instructions for how to use it (and how to make your own refills!) and label the jar. My daughter likes to add a little butterfly drawing on the lid, too. So cute.
These make great teacher gifts, too!
The above recipe makes 32 ounces, so you can make eight gifts to fit in 4 ounce canning jars.
Split the recipe in half for four gifts.
Quarter it for two.
Or, to do a single 4 ounce canning jar of Stress Away salt scrub, use the ingredient amounts below.

Stress Away Salt Scrub
Makes one 4 ounce jar
Ingredients
1/3 cup (2 2/3 ounces) Epsom salts
2 2/3 tablespoons (1 1/3 ounces) olive oil
5 drops of Stress Away essential oil blend
Method
Mix all ingredients in your jar.
Related posts
Calming Lavender-Magnesium Scrub
Do you make your own body lotions or beauty products?
If not, give it a try! Coconut oil sugar scrub is so easy and so much healthier for your skin!
Try my Coconut Oil Lotion Bars, too!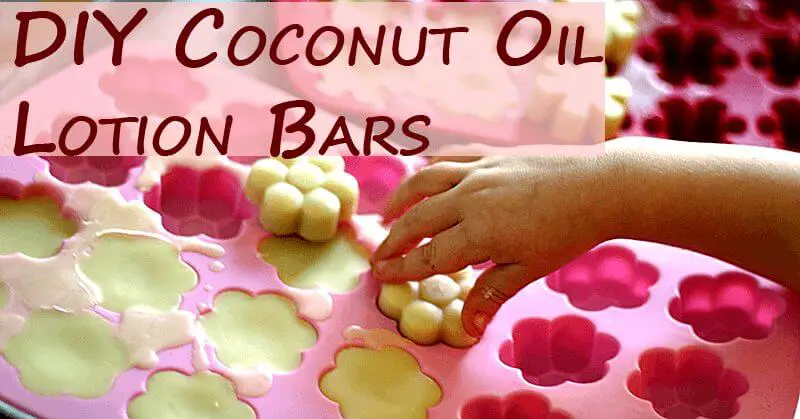 Love it? Pin it, please!

Epsom Salt Scrub
Coconut oil Epsom salt scrub: A great gift to make for friends, family, neighbors, and teachers is this DIY salt scrub. It's incredibly simple.
Instructions
Mix all ingredients in your jar.
The Super Easy Vegetarian Slow Cooker Cookbook
Want vegetarian and vegan recipes you'll love? Check out my first cookbook! I'm so excited about it and I hope you'll love it. You can find more information about it right
HERE
.