As an Amazon Associate, I earn from qualifying purchases.
Are you a vegetarian or vegan but still want to enjoy delicious snacks during the Big Game on Sunday? Here are some ideas to get you started.
And don't worry if you're not a World Cup or foosball person. You can still enjoy the snacks, the commercials, and even tune out for the sportsball part by tuning into some fun games of your own like this Ragdoll Rise Up Game. I think I love it mostly because it reminds me of my cat, who is a Ragdoll mix stray, but it's a fun little time-waster. And if that's not your cup of tea, there are a ton of other games on the site that might suit. Check out more games here. And then head back and check out some of these snacks!
Vegetarian Game Day snacks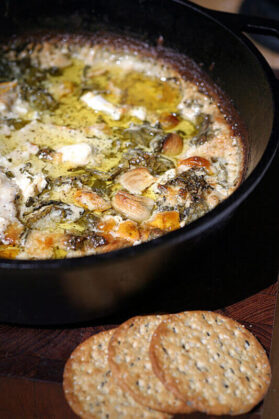 One of my all-time favorite dips that's absolutely perfect for a Game Day get-together is this garlicky delicious White Pizza Dip.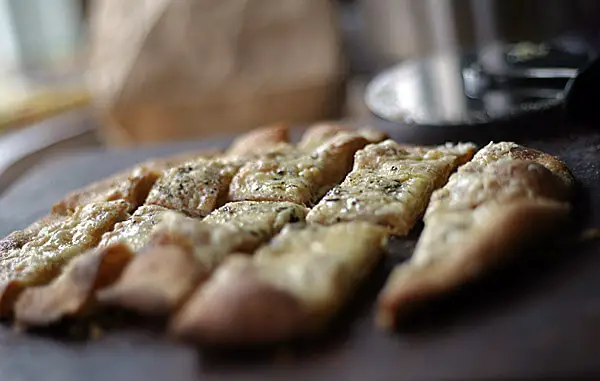 Tasty, simple game day Garlic Cheese Sticks will be popular with your whole crowd. Add some marinara for dipping and you'll have a tasty treat.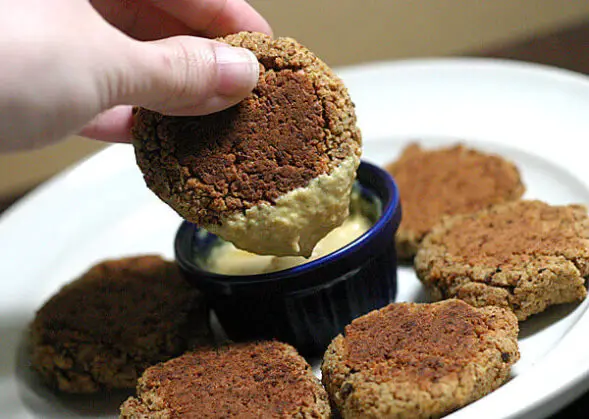 You're going to have to try this gluten-free vegan Chickpea Nuggets recipe for kids! It's delicious and believe it or not – my whole family loves them!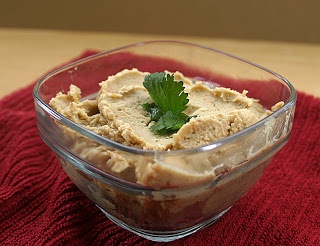 Homemade Hummus is amazing at any party. And, it's vegan!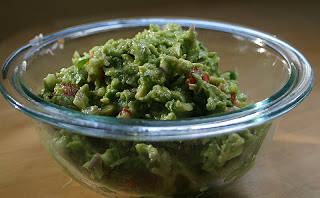 How about some vegan Loaded Guacamole? So simple and yet so full of flavor! This loaded vegan guacamole recipe is delicious! We all loved it – it's got just the right bit of spice to keep it interesting!
Buffalo Chicken French Bread Pizzas are the perfect treat for the game. Make them snackier by cutting the bread into 3-inch sections after baking.

Slow Cooker Chili is so easy, vegan, and will warm up any game. Plus, there is so much to do with leftovers. This chili is also FANTASTIC on hot dogs, mac and cheese, and nachos. 

Pizza Bagel Bites are a great Game Day addition, especially for kids (big and small).

Chicken Bacon Ranch Quesadillas are the perfect treat for hungry couch-surfers. Slice these into triangles and serve with sour cream and guacamole!
Or, start the game out right with snack-size slices of Vegan Pepporanata Pizza.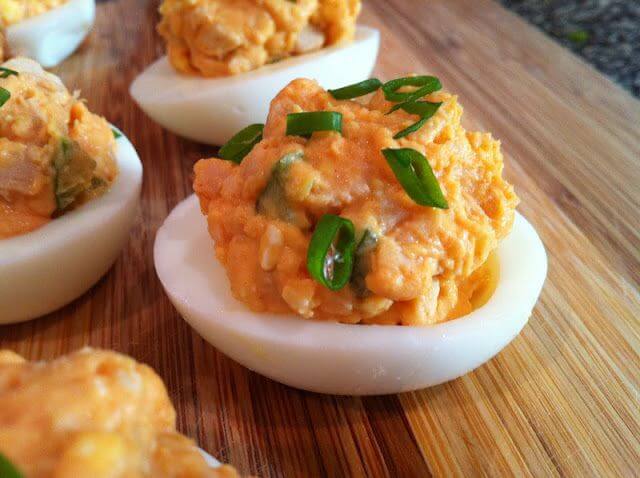 Or how about some Deviled Eggs for an amazing party-friendly snack.
What are you serving for your Super Party?

Check out these 27 Healthy Game Day Snacks, too!
This is a sponsored post; however, all opinions are my own.
The Super Easy Vegetarian Slow Cooker Cookbook
Want vegetarian and vegan recipes you'll love? Check out my first cookbook! I'm so excited about it and I hope you'll love it. You can find more information about it right
HERE
.