As an Amazon Associate, I earn from qualifying purchases.
Ring in the new year in style with these 7 New Year good luck recipes that will bring you abundance. And, they'll be tasty, too! While the southern tradition is to have black-eyed peas and collard greens, New Year's traditions from around the world vary from 12 grapes at midnight (Spain) to tasty tamales (Mexico), so expand your New Year's day menu to include a few of these tasty treats.
Check out these 7 New Year good luck recipes
Trade out some of the beans for black-eyed peas in this masterpiece, which can be made with all sorts of leftovers. It's a great crisper-cleaner-outer in my experience. So use it for all of your new year's needs, throw those collards in, too! Why not!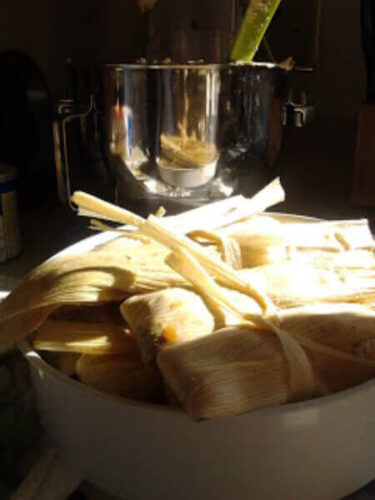 Hello! I love these corn and black bean tamales and they'd be a great way to celebrate the Mexican New Year tradition. And, if you wanted to get super into it, you could combine two traditions and replace part of the black beans with black-eyed peas! Bonus.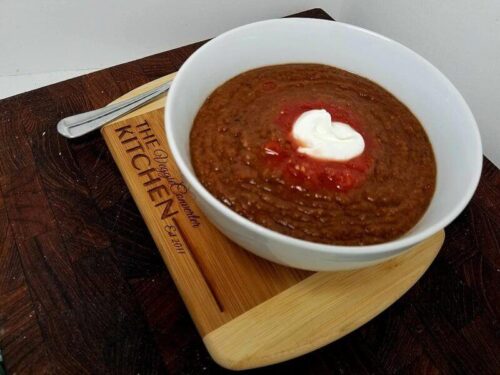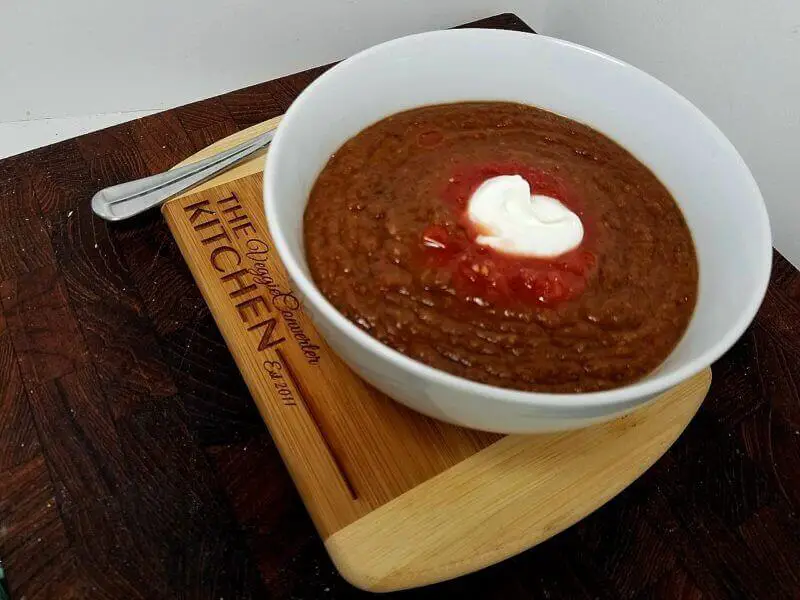 Swap out about one-fourth of your black beans for black-eyed peas in this delicious black bean soup for a black-eyed pea dish that, you know, still tastes delicious. Win.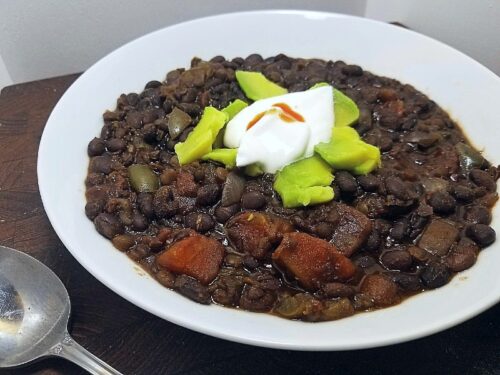 Third verse same as the first. Just mix in some black-eyed peas instead of using all black beans in this delicious vegan slow cooker chili and you'll be all set for the new year. I've chosen my top three favorite black bean recipes, but you can really pick any black bean recipe to swap in black-eyed peas! I think it'd be great in a 7-layer dip, too.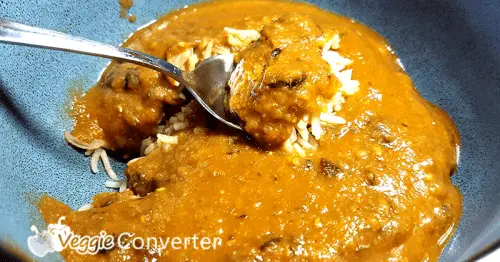 OK, this might be a stretch. But, Italians celebrate with a lentil stew called cotechino con lenticchie, and well, Dal Makhani is one of my favorite lentil dishes. So good and it's kind of a stew. I skip the sausage that the Italians serve alongside the lentil stew, but you do you. The lentils represent money and good fortune. You can also find a yummy red lentil soup in my
Sub in some buckwheat soba noodles for the rice noodles and have yourself a merry little new year with this delicious chicken noodle soup (use chickpeas for a vegan version). The Japanese tradition of eating soba noodles at midnight on New Year's Eve dates back to the 17th century, and the long noodles symbolize longevity and prosperity.

My traditional favorite meal is a burger that incorporates slow cooker hoppin' john, made of creamy black-eyed peas, with collard greens mixed in. You mix them with gluten-free breadcrumbs and mold the hoppin' john into sliders or nuggets for a tasty, easy-to-eat good luck meal. 
If you're starting out with dry black-eyed peas, here's how to cook them in your slow cooker.
And don't forget to follow the Spanish tradition on New Year's Eve and eat your 12 grapes at midnight! Enjoy!
The Super Easy Vegetarian Slow Cooker Cookbook
Want vegetarian and vegan recipes you'll love? Check out my first cookbook! I'm so excited about it and I hope you'll love it. You can find more information about it right
HERE
.