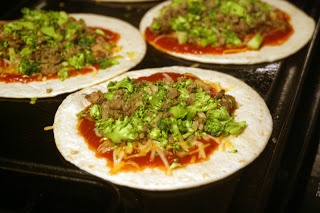 Welcome to VeggieConverter! Vegan Ground Beef Substitute is one of my most popular recipe posts.
So, if you're new to the site, please see my About Me Page to learn more about me, my family and VeggieConverter. Two of my favorite recipes to use "Ground Beef" with are Spaghetti with Meat Sauce and Slow Cooker Vegan Chili.
Thanks for coming by and enjoy the site!
Day 10.
This recipe comes from a reader, Jessica, who says this recipe (one I've been searching for as a stand-in for the more processed "beef" substitutes you buy in the freezer section) is great in chili, tacos, and spaghetti.
I've altered Jessica's original recipe based on ingredients I have in my usual pantry, subbing out gluten for mushrooms and potatoes.
The Results
Another split decision. I absolutely love it this ground beef substitute. My husband likes it but says it isn't really all that beefy.
So, I'd say give it a shot and decide for yourself. I think it's great and is beefy enough for me.
Next time, maybe I'll kick the steak seasoning up a notch. I'm really excited to try it out in recipes.
I have no idea how it will hold up in chili and other liquidy recipes. (UPDATE: It totally does!)
But yum, it's great and not processed food. And, it costs about $1 to make. Win!
UPDATE: I've gone with the wheat gluten option the last several times (since I stock it in my pantry now). The only other change is cooking the batch in a larger pan. I use a large 13 x 9 baking dish to spread the "beef" out more. Also, the husband has become a fan of it now.
UPDATE 2: NUTRITION FACTS (10 servings per batch)–Serving Size 99 g, Calories 380, Calories from Fat 66, Total Fat 7.4g, Sodium 452 mg, Total Carbohydrates 59.4g, Dietary Fiber 14.4g, Protein 18.6g
Ground Beef Substitute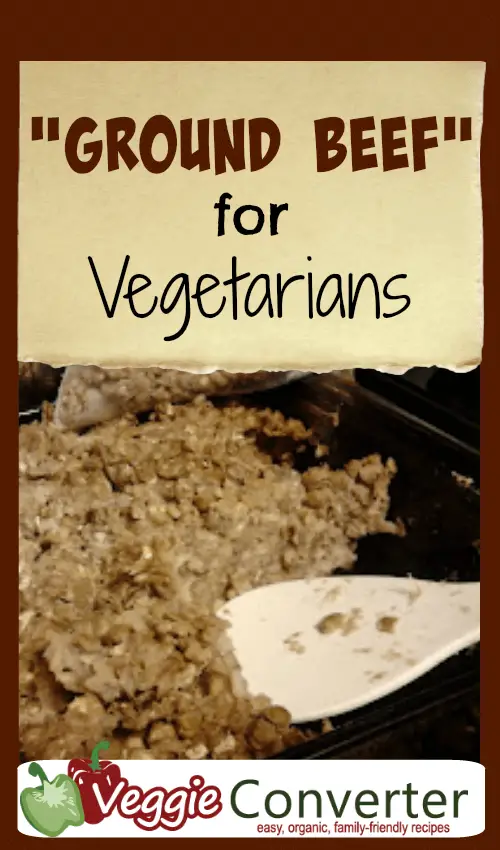 The Super Easy Vegetarian Slow Cooker Cookbook
Want vegetarian and vegan recipes you'll love? Check out my first cookbook! I'm so excited about it and I hope you'll love it. You can find more information about it right

HERE

.

As an Amazon Associate, I earn from qualifying purchases.