As an Amazon Associate, I earn from qualifying purchases.
Basic Soaked Quinoa
Quinoa Recipes for Breakfast
I'm doing Menu Plan Monday a little differently this week.  I don't normally do a breakfast meal plan, but this week, I started a list of quinoa recipes for breakfast. We usually just wing it for breakfast; primarily because the meat-eating husband is in charge of breakfast. He usually makes pancakes, waffles, oatmeal, or some other treat for us and the kids. I also often make muffins or bagels ahead of time for him to serve for breakfast. But he's had a bit of a rough week since we've been back.
A bit because my foot is still broken, so I'm hobbling around and depending on him more and a bit because I wore myself out catching us back up on our Whole Food Staples last week and haven't felt like cooking as much this week.
So this week, I'm basing our breakfasts off of a big batch of Basic Soaked Quinoa. I overnight-soaked quinoa for the first time last week and fell in love with the taste and texture.
We're also going to be enjoying a few other quinoa-based breakfast treats, including: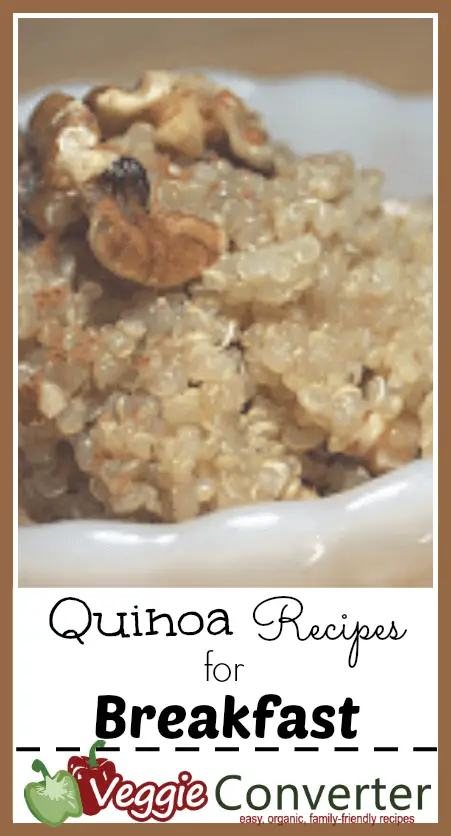 This post is shared with Menu Plan Monday.
The Super Easy Vegetarian Slow Cooker Cookbook
Want vegetarian and vegan recipes you'll love? Check out my first cookbook! I'm so excited about it and I hope you'll love it. You can find more information about it right
HERE
.