As an Amazon Associate, I earn from qualifying purchases.

Back to School Essential Oils: A Survival Guide
It's that time of year again, folks. Back-to-school time is usually a mix of excitement and sadness over here. However, no matter what you and your kids are feeling when it comes to starting up school again, the more prepared you are, the easier this transition time can go. Here's my list of awesome survival tips to make Back to School as easy as possible.
1. Keep Your Kids Healthy
I LOVE using Thieves essential oil (learn about Thieves in my post) and NingXia Red (here's more info on NingXia) during the year to boost my family's health. You can learn more about Young Living essential oils here.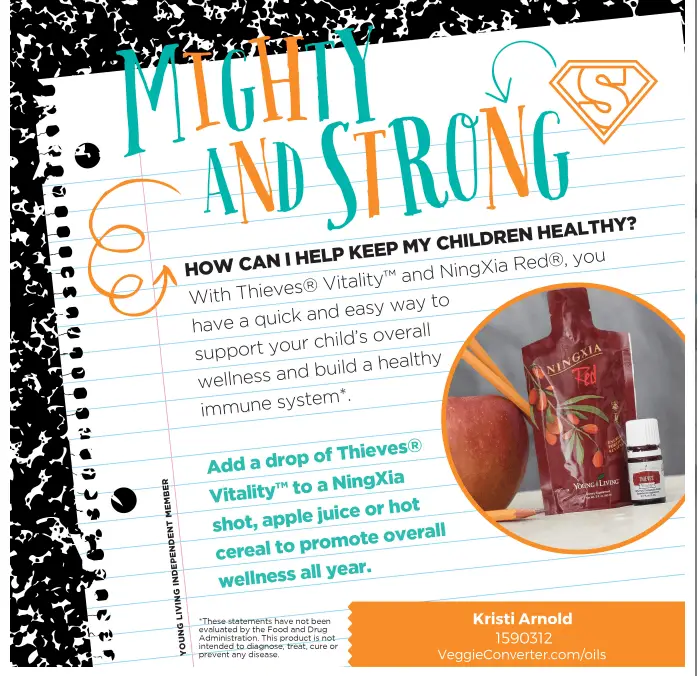 2. Start a Good Morning Routine
One of the best things for the whole family is to have a great morning routine in place. It can keep mornings calm instead of hectic. Consider using some essential oils in the diffuser to help start the morning out right.
You can also make mornings better with some healthy and tasty breakfasts. For our home, smoothies are quite popular. I often have smoothie packs ready for use in the freezer (read more here), which helps make mornings even easier. Here's a great recipe idea: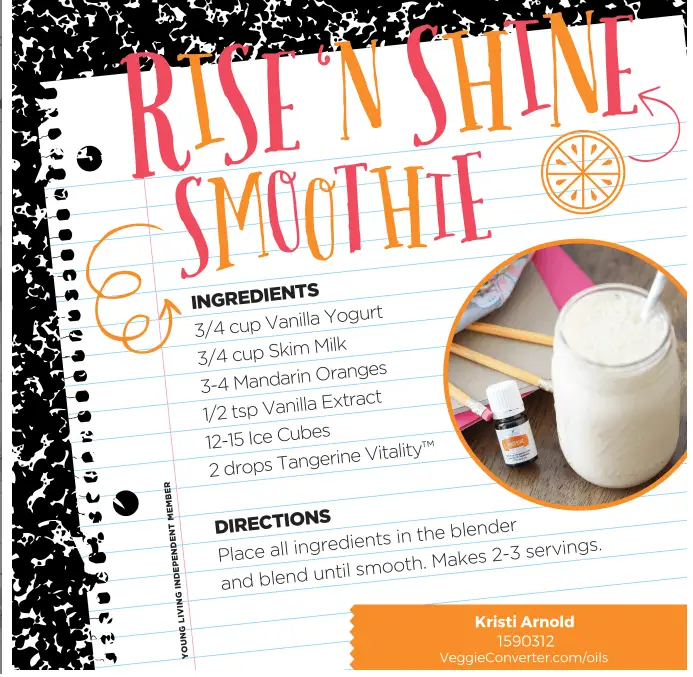 3. Help Your Kids Get Through the School Day
Sometimes, especially in those first days of school, kids get a bit shy about going to school. A diffuser necklace might be JUST the thing to help your kids get through the day. My girls love these super cute Smiley Face Silicone Diffuser Bracelets.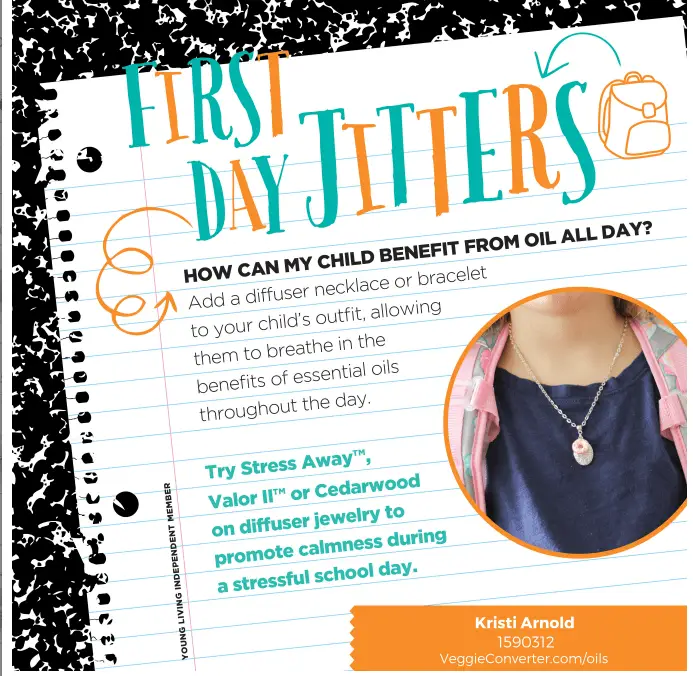 If your kids aren't into necklaces or bracelets, you could always try making a fun rollerball recipe for them (these roller bottles are cute)!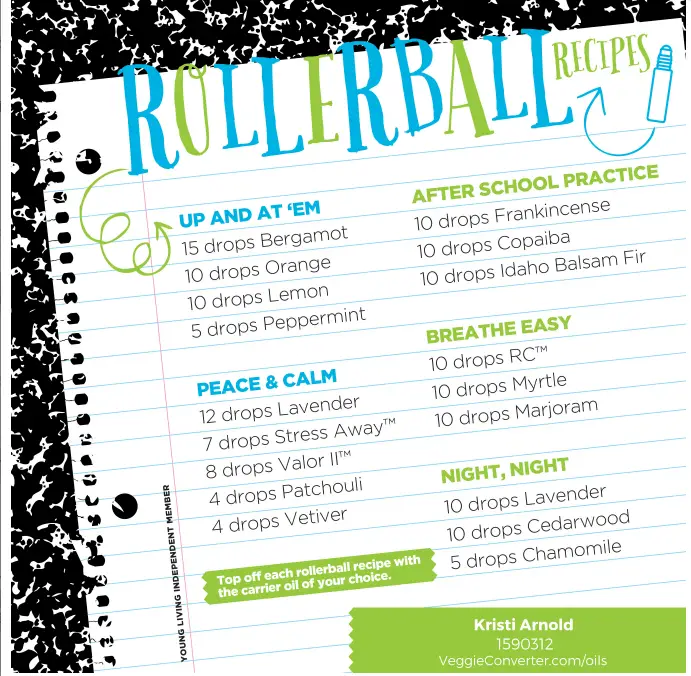 4. Have an After-School Routine
It's a great idea to have an after-school routine just like it's good to have a morning routine! I LOVE greeting my kids after school with a good snack to give them a boost of energy. Confession: sometimes a treat like homemade snickerdoodles are okay, too! Here's a great fruit dip recipe, which can easily be tweaked for dietary needs: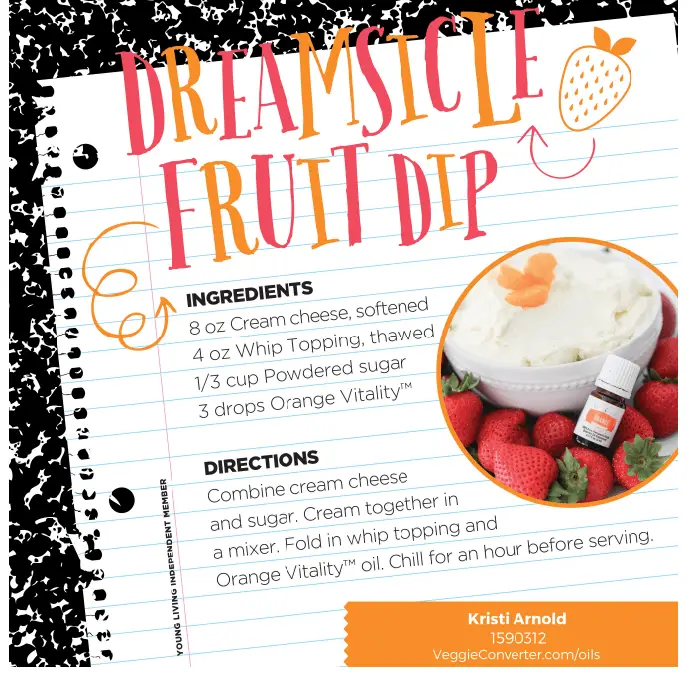 I like to help my kids with their homework, too…or rather, I like to take out the trusted essential oil diffuser and use a good "Homework Blend":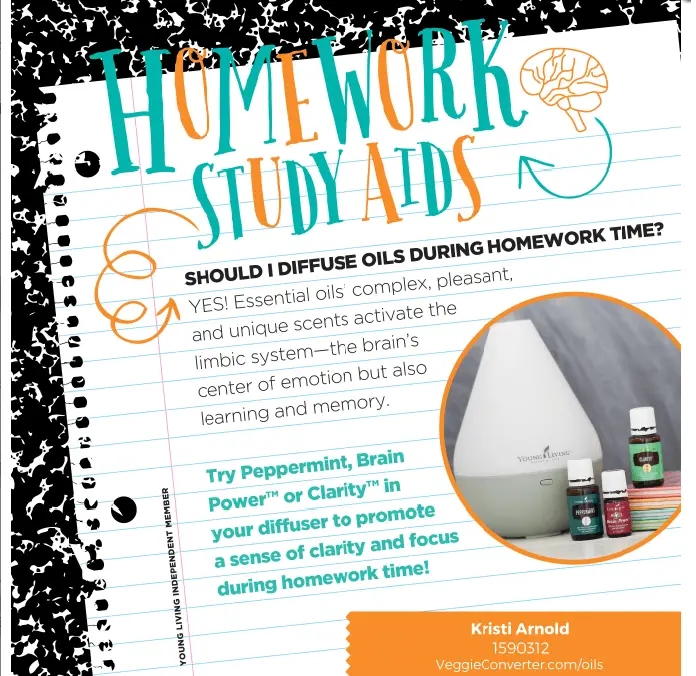 5. Be Stocked Up on Cleaning Supplies:
As you probably know by now, I'm a big fan of making my own household items. It's wonderful knowing all of the ingredients in common household necessities. From skin cream to kid's shampoo, I like to keep my home prepared. It's also easy to make your own hand soap: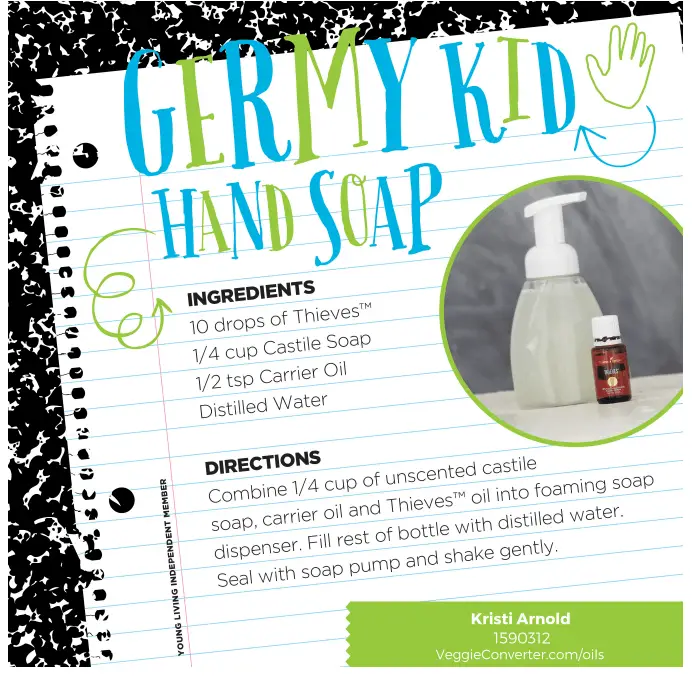 It also never fails that the first month of school is often still pretty warm. That leads to hot, sweaty kids who have been in the same clothes all day…getting sweaty. This stink spray helps in a pinch: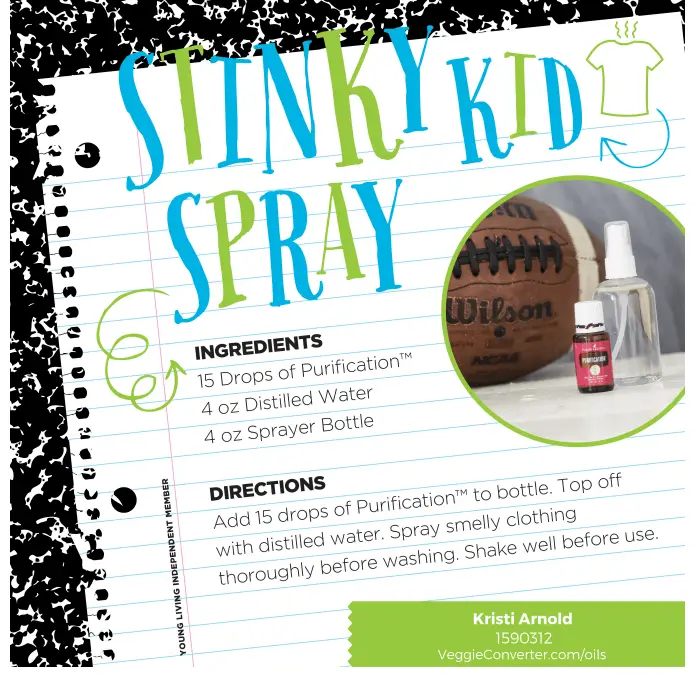 As the afternoon becomes evening, there are other cleaning supplies that are good things to stock up on, too. If you're running out of time to go completely DIY, you could always get these healthy kid's cleaning products (learn more about them here), like toothpaste and shampoo: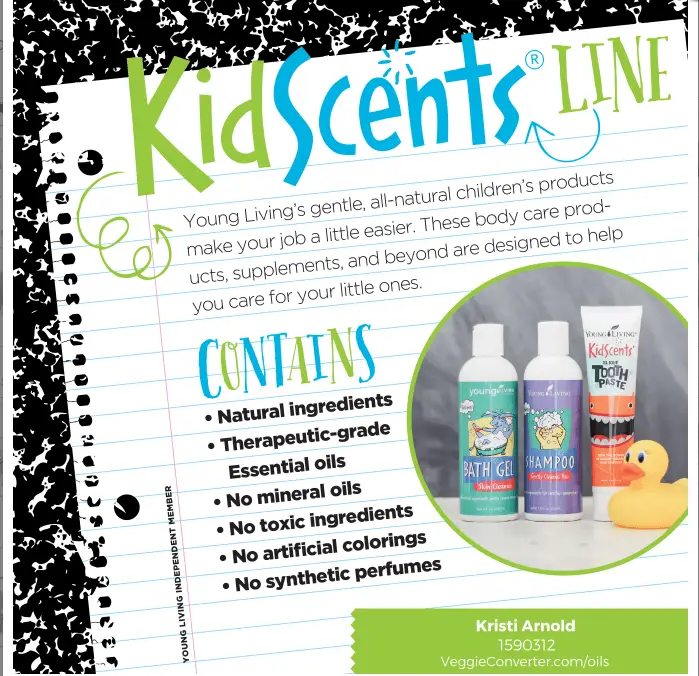 Finally, right after bath time, consider making your own detangle spray to make hair brushing a more drama-free activity: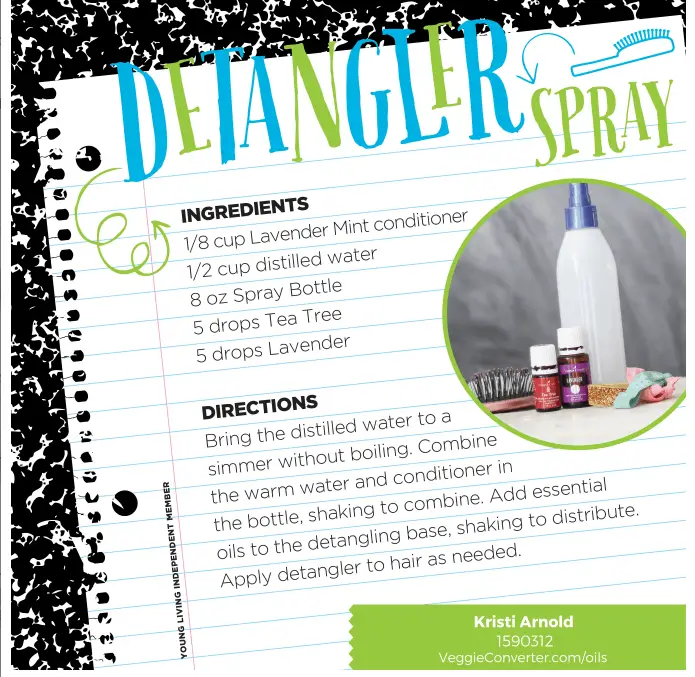 6. Have a Nighttime Routine
It's always good to have a nightly routine. Otherwise kids can get hyper and have a harder time falling asleep. That's why this DIY cream can help: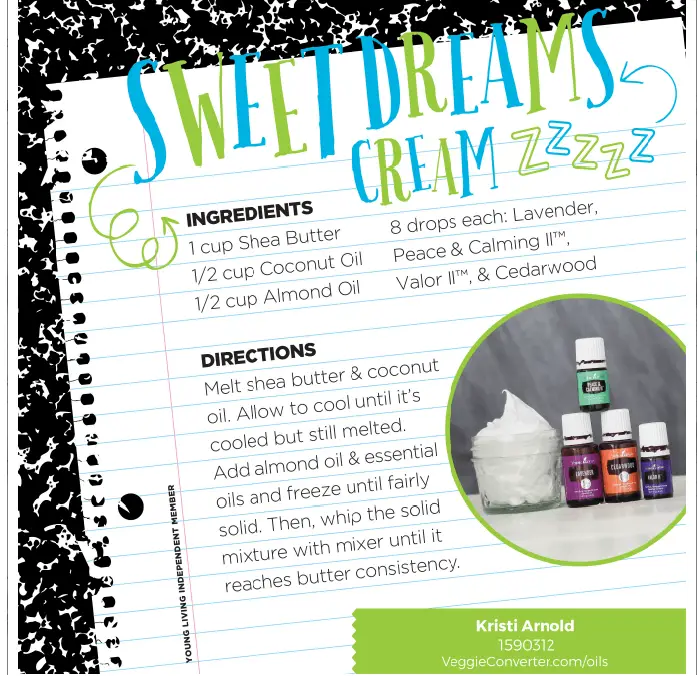 After rubbing your kids' feet to help them relax, it might be good to finish the night with a good bedtime story and this awesome pillow spray (and maybe spray some on their stuffed animals while you're at it):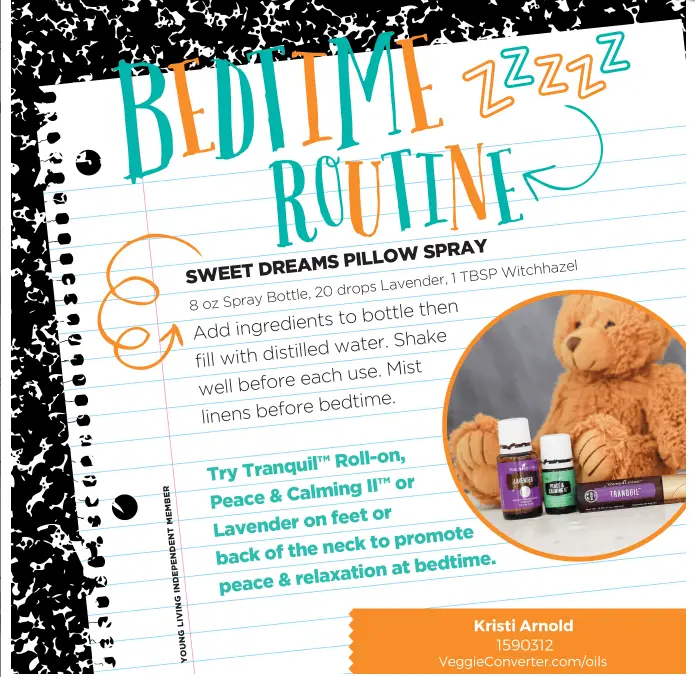 Finally, here's a few more diffuser recipe ideas for back-to-school survival: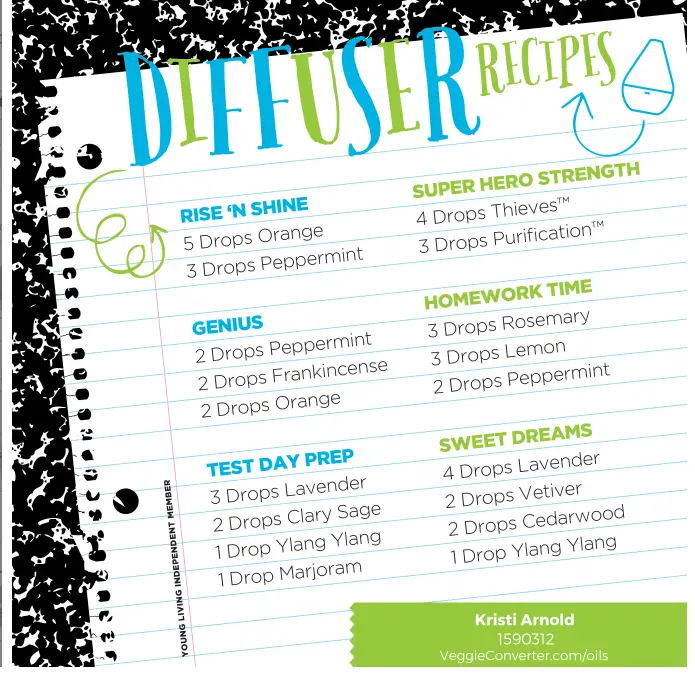 Now you're ready…
I hope this Back to School Essential Oil Survival Guide helps you and your families be ready for the school year. Let the new memories begin!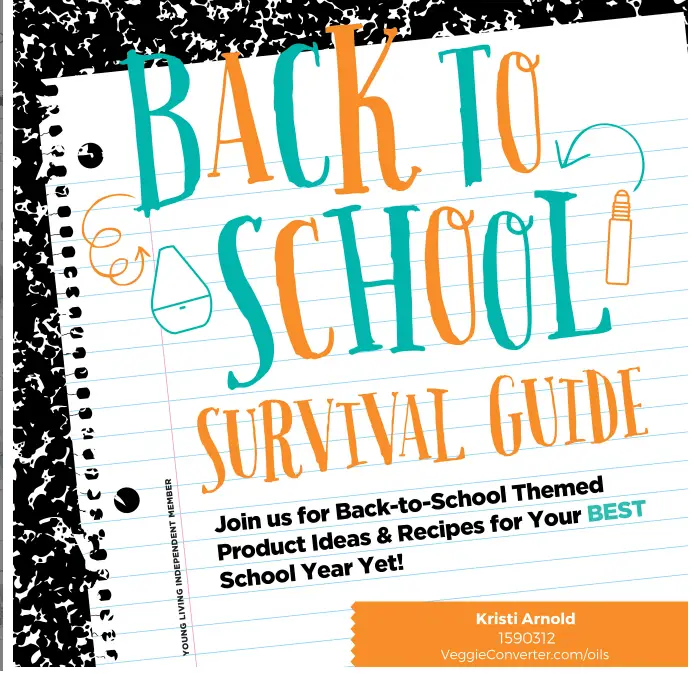 Want to learn more about essential oils?
For more Back to School help, be sure to follow along with our healthy real food school lunches feature on Instagram @veggieconverter
The Super Easy Vegetarian Slow Cooker Cookbook
Want vegetarian and vegan recipes you'll love? Check out my first cookbook! I'm so excited about it and I hope you'll love it. You can find more information about it right
HERE
.