As an Amazon Associate, I earn from qualifying purchases.
We've been making pizza dough at home for quite a while now, but once we changed to home-ground whole wheat white flour our recipe just hasn't worked out quite as well. This bread machine pizza dough worked out pretty well. But, I got this Pizza: Award-Winning Pies for the Home Kitchen cookbook the other day and decided to try a recipe that's meat to be all whole-wheat flour, thinking it might work out a little better.
I made only a couple of little changes, changing the sugar to sucanat and the salt to kosher salt. Come back this afternoon for a Garlic Cheese Sticks Recipe using this crust, and a few other Superbowl Snacks recipes, too!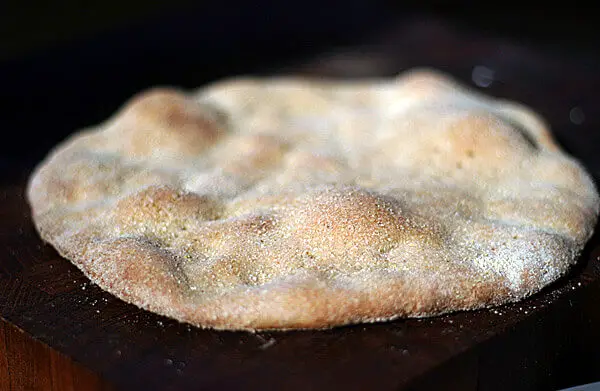 Homemade Pizza Dough
Ingredients
1 cup warm water
2 teaspoons yeast
1 1/4 teaspoons sucanat or sugar
2 3/4 cups whole wheat white flour
1 1/2 teaspoons kosher salt
extra flour, for dusting
Instructions
In a small bowl, mix the wet ingredients.
Sift the flour.
Pour yeast mixture over dry ingredients. Let rise until doubled. Bake at 450 for 15 minutes.
The Super Easy Vegetarian Slow Cooker Cookbook
Want vegetarian and vegan recipes you'll love? Check out my first cookbook! I'm so excited about it and I hope you'll love it. You can find more information about it right
HERE
.