As an Amazon Associate, I earn from qualifying purchases.
Who loves fall? I do! I do!
I love fall flavors. Fall is definitely my favorite season and fall flavors are probably my favorite food season. Pumpkin, cauliflower and sweet potatoes! Yum! If you love fall flavors like I do, you may enjoy a few of these fall recipes. You can also enjoy seasonal tomatoes, beets, broccoli, apples and carrots this season–just to name a few of fall's bountiful delicious fall fruits and veggies.
And speaking of love, I love the Seasonal Fruits & Veggies chart from eMeals.com
. If you're wondering what to eat today for Meatless Monday, try anything from the summer and fall season categories since we're right on the cusp of the season change!
Here are a few of my FALL favorites…
Pumpkin:
Cauliflower:
Sweet Potatoes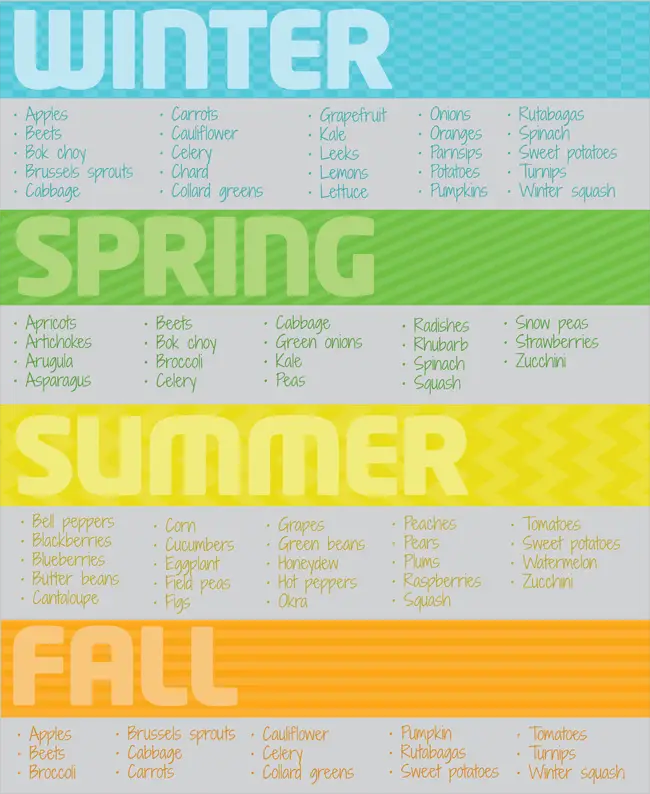 And don't forget to check out my review of eMeals, plus a seasonal Vegan Avocado, TOMATO & Chickpea Salad recipe. It's delicious.
This post contains affiliate links; however, all opinions are 100% my own. See my full disclosure policy here. If you have any additional questions – feel free to send an email to [email protected].
The Super Easy Vegetarian Slow Cooker Cookbook
Want vegetarian and vegan recipes you'll love? Check out my first cookbook! I'm so excited about it and I hope you'll love it. You can find more information about it right
HERE
.