As an Amazon Associate, I earn from qualifying purchases.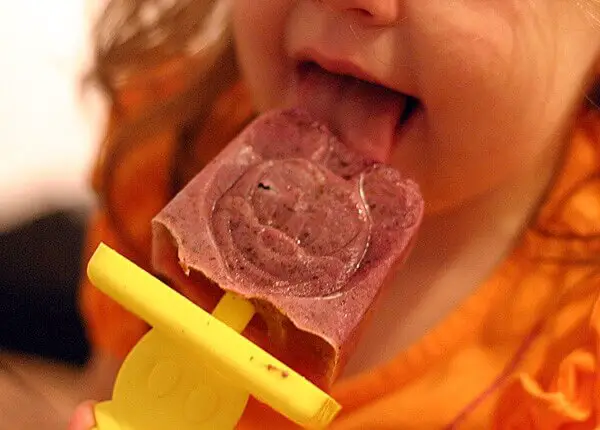 Goose, our 2-year-old, loves popsicles. All popsicles. Yes, even popsicles filled with lettuce and tofu. What? Yes. Anything. That's because I like to make Sneaky Ingredient Healthy Berry Pops. Granted, they taste like delicious blended berries, but I'm still super stoked about packing in these sneaky nutrients. And these berry pops are such a pretty color. Make these for your kids, they'll love you for it and you'll love the complete meal they're getting from a popsicle! How cool is that?
Sneaky Ingredient Healthy Berry Pops
Serves 4
Ingredients
2 cups mixed berries
2 peaches, pureed
1 cup greens or lettuce
15 ounces coconut milk (like this)
1 tablespoon honey
I tried a bite and it was actually pretty yummy! Goose went insane for them and ate hers and her sister's. Bug ate about 1/3 of hers before getting distracted by her coloring books and abandoning the rest to Goose. A win for sure either way.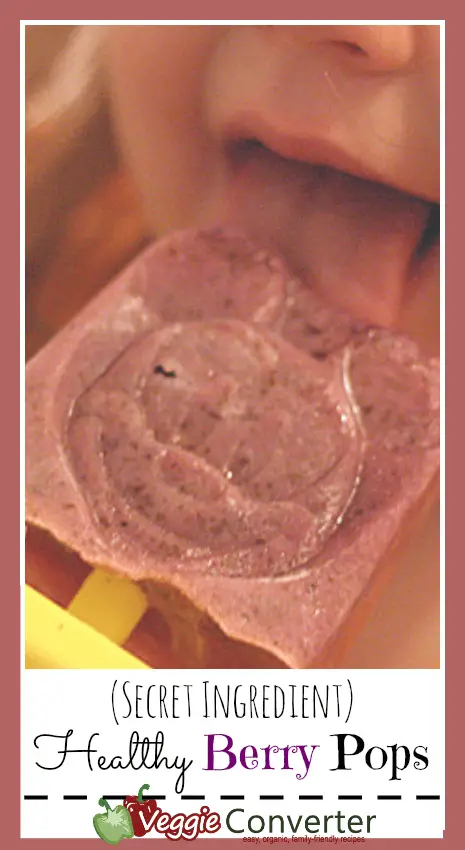 This post is shared with Real Food Wednesday, Whole Food Wednesdays, Works for me Wednesday, and Bake with Bizzy.
The Super Easy Vegetarian Slow Cooker Cookbook
Want vegetarian and vegan recipes you'll love? Check out my first cookbook! I'm so excited about it and I hope you'll love it. You can find more information about it right
HERE
.