As an Amazon Associate, I earn from qualifying purchases.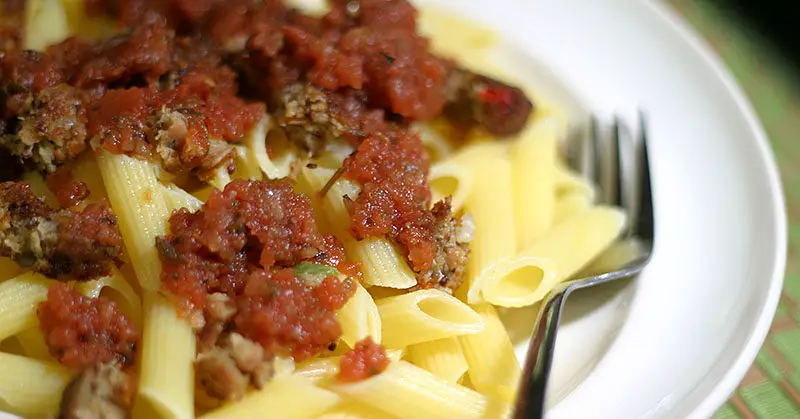 I've been a longtime fan of MorningStar Farms products. One of my favorites? The veggie buffalo wings. Drool. I could practically live on those. So when I was asked to craft a 15-minute recipe with one of their new products, a Roasted Garlic and Quinoa Burger, I was excited to try it out.
It's pretty versatile since I can cook it up as a burger, crumble it as taco filling or even slice it up for a tortilla wrap. But for tonight's shindig, I cooked up a little slice of deliciousness by adding it to my favorite pasta!
15-minute Quinoa Crumble Marinara Pasta
Serves 4
Ingredients
1 MorningStar Farms Roasted Garlic and Quinoa Burger (or use about 1 cup of Lentil-Brown Rice "Beef" substitute)
8 ounces penne (I used gluten-free corn & rice blend)
2 cups marinara sauce
Method
Cook quinoa patty according to package directions. Meanwhile, boil noodles and heat sauce over medium heat in a saucepan.
Once patty is cooked, crumble into sauce. Toss noodles in sauce and serve.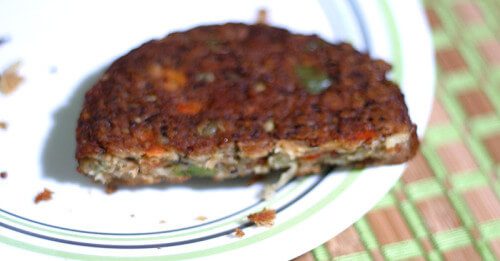 It turned out so fantastically I'll definitely being crafting it again with at least a couple of the remaining quinoa burgers. The crumbles stayed nice and crispy and added some much-needed protein to one of our dinner staples. The sauce went really well with the flavor of the quinoa also, so I was pretty pleased. My little ladies loved their noodles, too.
I wouldn't live on these like I used to on the veggie buffalo wings, but they're pretty darn tasty. Some of the ingredients can conflict with dietary restrictions, however. So, even if I loved them as much as I used to love the buffalo wings, I wouldn't eat them everyday because of the soy and carrageenan content. It's really great that so many of the ingredients are organic now, though. That's a big plus! For a convenience food, I'd say these are pretty fantastic.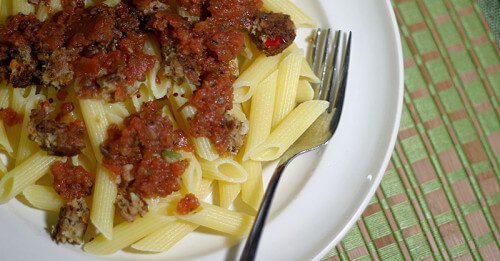 Ingredients: WATER, ORGANIC RED QUINOA, ORGANIC TEXTURED SOY PROTEIN, BROWN LENTILS (WATER, LENTILS), ORGANIC ONIONS, ORGANIC CANOLA OIL, ORGANIC HIGH OLEIC SUNFLOWER OIL, CARROTS, ORGANIC GREEN PEPPERS, ORGANIC SOY PROTEIN FLOUR, COOKED BROWN RICE (ORGANIC BROWN RICE, WATER), ORGANIC RED BELL PEPPERS, ORGANIC ROLLED OATS, ROASTED GARLIC, CONTAINS TWO PERCENT OR LESS OF GUM BLEND (CARRAGEENAN, KONJAC FLOUR), SEA SALT, BULGUR WHEAT, ORGANIC ONION POWDER, ORGANIC GARLIC POWDER, ORGANIC BLACK PEPPER, TAPIOCA DEXTRIN, SPICE, MUSHROOM POWDER, YEAST EXTRACT, TOMATO POWDER, NATURAL FLAVOR, CITRIC ACID, NATURAL SMOKE FLAVOR.
WARNING: There is a gluten ingredient (Bulgar wheat) in the quinoa patties. For me, it's not enough to trigger a migraine. However, if you are completely gluten-free, you'll want to use a substitute.
I was selected for this opportunity as a member of Clever Girls Collective and the content and opinions expressed here are all my own.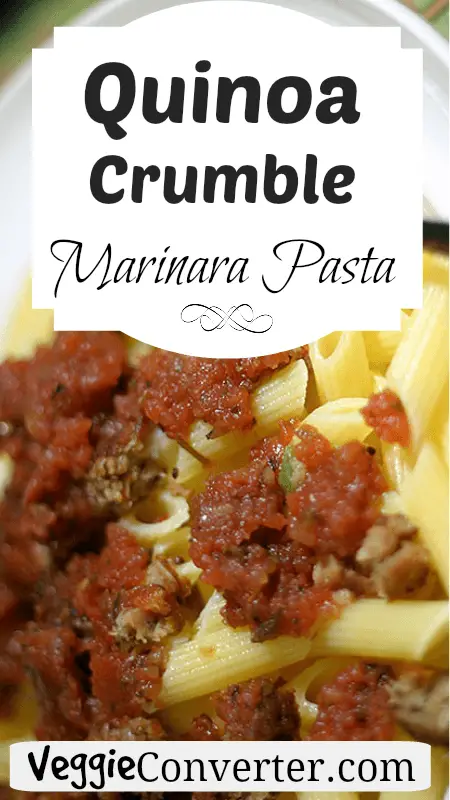 The Super Easy Vegetarian Slow Cooker Cookbook
Want vegetarian and vegan recipes you'll love? Check out my first cookbook! I'm so excited about it and I hope you'll love it. You can find more information about it right
HERE
.