As an Amazon Associate, I earn from qualifying purchases.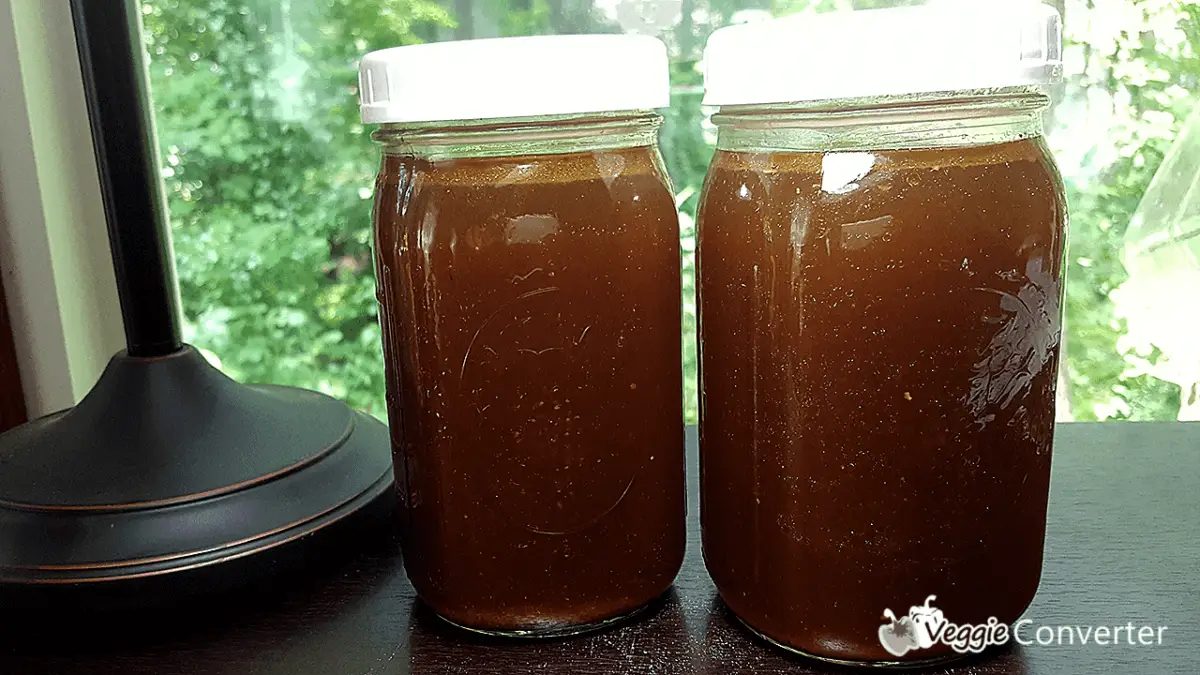 I absolutely love making broth for my family. It was one of the first big money savers I embarked on when the girls were babies. We started out with vegetable broth and eventually started making bone broth from turkey and chicken bones. I made the broth even before I ate any chicken. I've cobbled together some pretty good bone broth in the past, but when I received a copy of broth & stock from the Nourished Kitchen to review, I found the perfect kitchen scrap broth.
For me, the big key was learning something I should've known, but hadn't thought about. I collect my kitchen scraps in a big freezer bag and put in just about any veggie scraps I have, usually including onions, carrots, broccoli, cabbage, zucchini. But as Jennifer McGruther says in broth & stock, "Brassicas, like broccoli, cabbage, kale, and collards, can infuse the broth with undesirable bitter notes, so it's best to avoid them." Well, duh! I should've known that. I even know to avoid putting them in my kitchen composter since they create a nasty stink. But this one change to my kitchen scrap broth made a world of difference in the taste of the broth. The chicken broth that resulted was absolutely the best tasting broth we've ever had. No funky flavors or smells in this broth. It's just absolutely delicious, golden broth. We've made three batches of this recipe so far and have been pleased each time.
The rest of broth & stock is filled with incredible real food recipes for soups and stews as well as many broth variations. So far, my next favorite is Yucatan-Style Lime Soup (sopa de lima). It's an incredibly simple recipe that's packed with flavor: chicken, onion, white rice and limes. Fantastic. I can't wait to explore the rest of broth & stock and continue to enjoy my perfect kitchen scrap broth for years to come.
I made very minor alterations, listed below, to the original broth & stock recipe to suit what I had on hand and switch from cooking in a stock pot to my VitaClay cooker.
Kitchen Scrap Broth
Adapted from broth & stock
Makes 2 quarts
Ingredients
1 chicken carcass, including scraps like necks & backs if available
1 1/4 cups loosely packed vegetable trimmings such as onion skins and ends, carrot peelings, zucchini ends, herb stems
1 dried bay leaf
1/2 tablespoon whole black peppercorns
1 tablespoon apple cider vinegar
2 quarts cold water
Method
Place ingredients in VitaClay cooker or slow cooker and cook on SOUP setting for 5-8 hours (for a CrockPot, cook on LOW for 12 to 24 hours). When cool enough to handle, strain through a mesh sieve and pour into two 1-quart jars, sealing the lids. Refrigerate for up to 5 days or freeze for up to 6 months.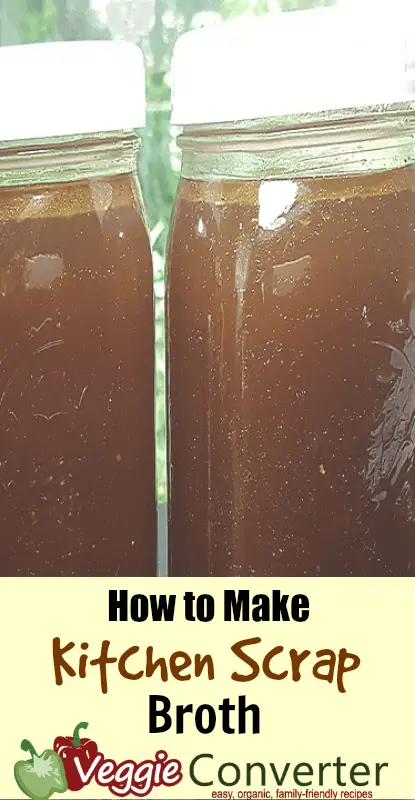 The Super Easy Vegetarian Slow Cooker Cookbook
Want vegetarian and vegan recipes you'll love? Check out my first cookbook! I'm so excited about it and I hope you'll love it. You can find more information about it right
HERE
.