As an Amazon Associate, I earn from qualifying purchases.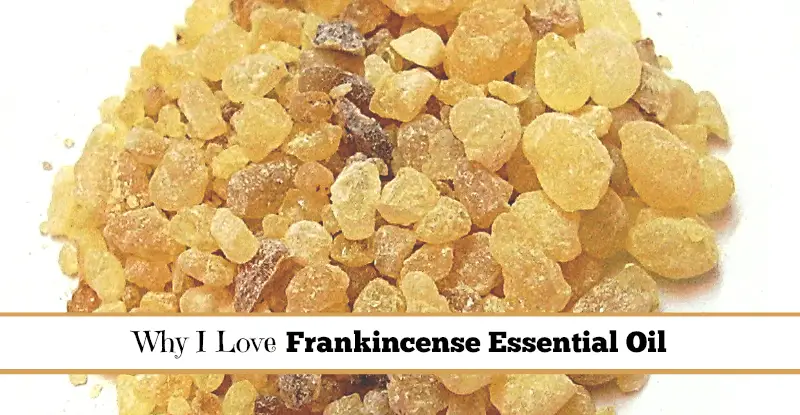 Frankincense essential oil is a VERY valuable and sought-after oil. Even in ancient times, Frankincense oil was valued more than gold and only those wealth and abundance possessed it. Frankincense essential oil has a rich, woodsy aroma that is very grounding and uplifting, and it invites spiritual connection.
Of course, it is important to use a high-quality Frankincense essential oil. My preference is Young Living Essential Oils (learn more about them here).
Here are the many reasons why I LOVE Frankincense Essential Oil:
1. Supports Skin Health
Frankincense has a visual tightening effect on the skin and may benefit older, more mature skin. I wish I could bathe in Frankincense! It just makes my skin look and feel so good. You can add it to your personal care products to promote a beautiful complexion.
2. Calming
Massage 2-3 drops of Frankincense essential oil into your temples and on the back of your neck to calm you down. I do this every morning to get myself ready for the day with my rambunctious kids.
3. May Help to Improve Concentration
Diffuse Frankincense or apply to the temples and back of the neck to potentially improve concentration.
4. Supports Healthy Lung Function
You might breathe easier by applying a few drops of Frankincense to the chest.
5. Supports Healthy Fingernails
Massage Frankincense oil into the fingernails and cuticles to support fingernail health.
6. Boost Your Mood
Feeling low or overwhelmed? Apply 1-2 drops of Frankincense essential oil to the wrists and back of the neck to lift your spirits.
7. It's Perfect For Meditation
The smell of grounding essential oils like Frankincense can be a great way to deepen your yoga practice, meditation, or prayer. Diffuse Frankincense essential oil during meditation to help with grounding and purpose.
8. A Perfect Massage Oil
Add a few drops of Frankincense essential oil to your favorite carrier oil and use it as a massage oil.  Consider using it for massages after activities such as workouts, athletic events, or just a long day.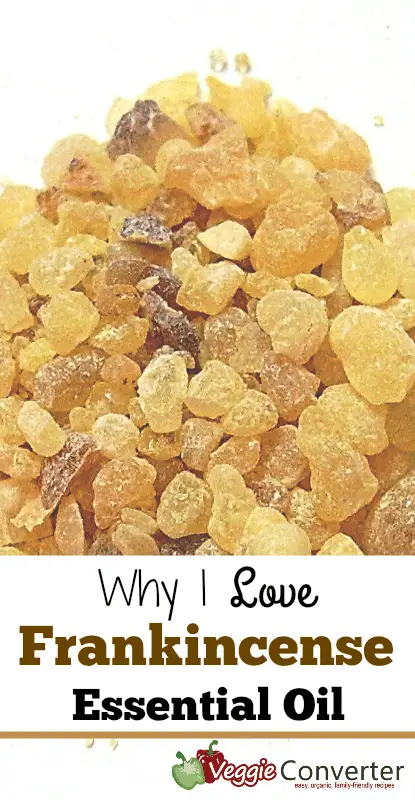 Why I Love…
Learn more about why I love:
Got a Question?
Contact me at [email protected]
Get started with Young Living with the Premium Starter Kit. Get it for 50% off retail prices. Learn more here.
***These statements have not been evaluated by the FDA. This product is not intended to treat diagnose or cure.
The Super Easy Vegetarian Slow Cooker Cookbook
Want vegetarian and vegan recipes you'll love? Check out my first cookbook! I'm so excited about it and I hope you'll love it. You can find more information about it right
HERE
.