As an Amazon Associate, I earn from qualifying purchases.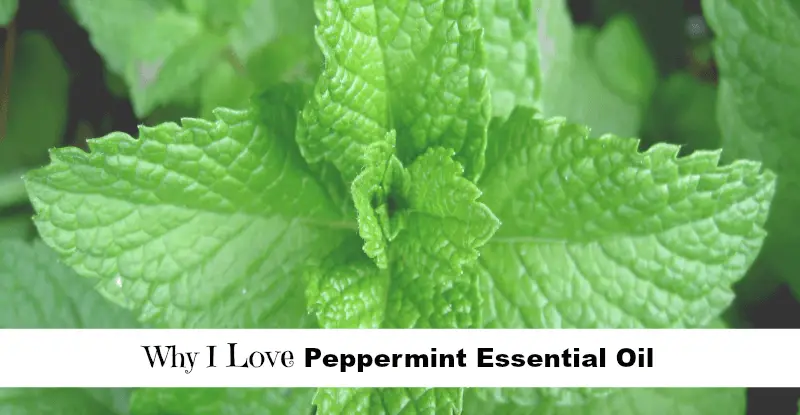 Peppermint essential oil is loved by many because it has a refreshing and minty aroma and it can have a distinct cooling sensation on the skin. Peppermint essential oil is perfect for anyone's home, not just because of what it can do on its own, but because it is the perfect universal oil that blends well with almost all other essential oils for perfumes, diffuser recipes, DIY products and more.
Of course, it is important to use a high-quality Peppermint essential oil. My preference is Young Living Essential Oils (learn more about them here). Young Living peppermint oil is so potent and pure that ONE DROP delivers the effectiveness of 26 cups of pure peppermint tea! These oils are potent so a little goes a LONG way!
Here are the many reasons why I LOVE Peppermint Essential Oil:
1. Digestion
Peppermint helps to support normal digestion. I like to take just one drop under my tongue. Young Living Essential Oils has new products called the Vitality oils. The Peppermint Vitality oil is wonderful for maintaining the efficiency of the digestive tract and supporting normal digestion.
2. Cool down!
Rub several drops of peppermint on the bottoms of the feet or to the wrists to cool off. It's very refreshing! Or, apply a drop to your fingertips and rub on the back of your neck for a cool sensation.
3. Scalp Massage
Try adding a few drops of peppermint essential oil to your favorite shampoo for a cleansing and stimulating scalp massage in the shower.
4. Invigorate the mind
Rub a drop of peppermint essential oil with a carrier oil and apply to the temples, forehead (near the hairline), and on the back of the neck. Cup your hands over your nose and breathe deeply.
5. Freshen breath
Another good reason to carry Peppermint essential oil in your purse: One drop of it on your tongue is the perfect substitute for a breath mint. This is another great way to use the Vitality Peppermint oil.
6. Amp up the flavor in recipes!
Peppermint tastes great with chocolate! Try this Homemade Gluten-Free Peppermint Brownies recipe, this peppermint fudge or add a drop to cup of hot cocoa. The Peppermint Vitality oil is also a great choice to add for flavoring foods and beverages.
7. Your body will love Peppermint in these beauty recipes
Body butter or lip balm with Peppermint? Yes please! Or, you can always spice things up with this water-based lube recipe.
8. Use after exercising
Apply neat or dilute with carrier oil (like olive oil or almond oil) and apply during massage after an intense workout. Or, dilute the Vitality Peppermint oil into a bottle or glass of water before a workout, which might support performance during exercise, while adding a refreshing flavor that makes it easy to stay hydrated.
Love it? Pin it, please!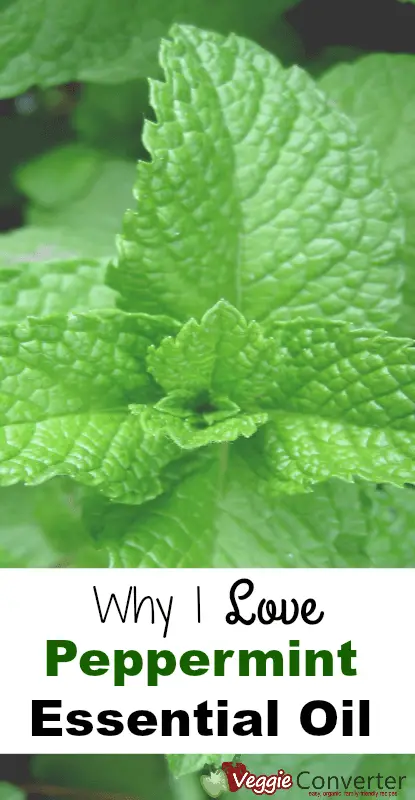 Why I Love…
Learn more about why I love:
Got a Question?
Contact me at [email protected]
Get started with Young Living with the Premium Starter Kit. Get it for 50% off retail prices. Learn more here.
***These statements have not been evaluated by the FDA. This product is not intended to treat diagnose or cure.
The Super Easy Vegetarian Slow Cooker Cookbook
Want vegetarian and vegan recipes you'll love? Check out my first cookbook! I'm so excited about it and I hope you'll love it. You can find more information about it right
HERE
.