As an Amazon Associate, I earn from qualifying purchases.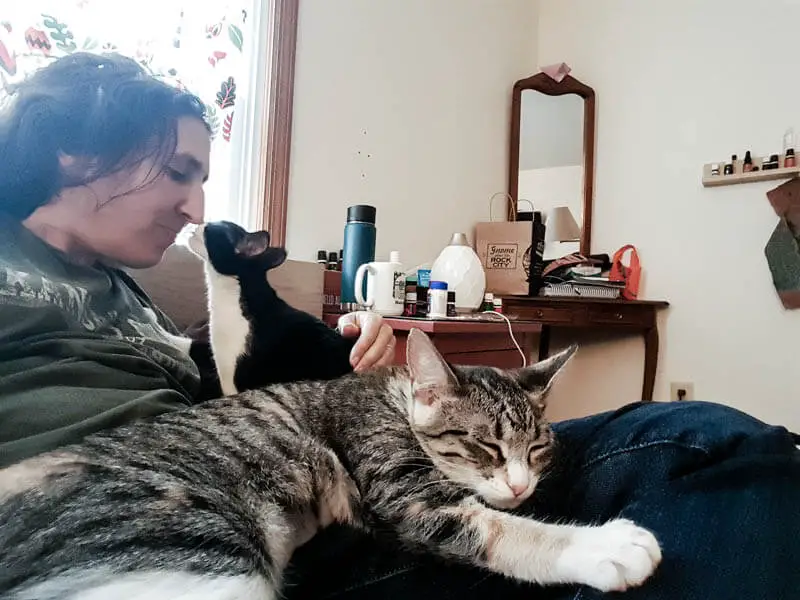 Essential oils safety for cats…whoo boy is that a grab bag of confusing information. I'll be honest, when I first started using essential oils on my family, I had zero clue what to do about the cats.
I'd heard not to use tea tree, I'd also heard that tea tree was fine as long as it was quality tea tree. Then I'd heard about how a cat's liver just can't process essential oils in the same way that a human's or even a dog's liver can process the essential oils.
So, what gives with cats and essential oils?
Guidelines on Essential Oils Safety for Cats
Only purchase essential oils from trusted sources. Unfortunately, many over-the-counter and Amazon-purchasable essential oils are adulterated by additives and impurities. So, do your research and make sure that the oils you buy to use around your cats (and on your family) are pure essential oils. I get mine from Young Living Essential Oils, here, because of their Seed to Seal promise and because I (and any member) can participate in the plant harvest and oil distillation on the farms. That kind of transparency makes it easy to trust the quality. Whatever brand you choose, make sure you can verify the purity.
Be wary of oils with high methyl salicylate.* Cats have deficient P450 cytochrome pathways,  meaning certain medications and essential oils can't be broken down by their livers. Just like aspirin is contraindicated in cats, so is wintergreen essential oil. You can use small amounts of blends containing wintergreen for short periods of time under veterinary monitoring, but this should only be considered in cases of injury or illness.
Be wary of oils with high levels of phenols.* Phenols are also tough for cats to process. Wintergreen is also on this list and you can add basil, clove, oregano, melaleuca quinquenervia, thyme, mountain savory, tea tree, laurus nobilus and cinnamon bark. If any of the phenols are needed for your cat, consider diluting each drop of essential oil with a tespoon of Ningxia Red, which will help the cat's liver properly metabolize the phenol and salicylate compound essential oils.
Dilute by 75-90 percent. For most essential oils and cats, you'll want to dilute your essential oil with carrier oil to 75 percent dilution. For young kittens and severely ill cats, up to 90 percent dilution should be used. Some essential oils like lavender, copaiba, helichrysum and frankincense can be used neat or with weaker dilutions. Animal Scents blends by Young Living Essential Oils also are already diluted for use with animals.
If diffusing, make sure the cat can leave the area. If the cat is bothered by the scent or has any reaction to the diffusing of an essential oil or blend, they should be able to leave the area or room. Never close a cat in a small space with a running diffuser.
Switch up your diffuser recipes. Don't expose your cats to the same essential oils for multiple days in a row. Repeated exposure can increase the possibility of an adverse reaction in cats.
Test your cat's tolerance before trying the petting method or adding scents to kitty litter. Test your cat's tolerance for an oil either by diffusing or by placing an oil on yourself while she is nearby. Once tolerance is established, you can place essential oils neat or diluted on your palm.
Then, simply pet your cat. The cat's hair follicles will absorb the essential oils. You can also mix a few drops of essential oils with about a cup of baking soda and shake into kitty litter rather than using toxic air fresheners or scented litter. Be sure to provide a separate oil-free box in case your cat doesn't tolerate the scented litter. If she's cool with the fancy stuff, she'll not only smell nice, but also will reap the wellness benefits of the essential oils in her litter box.
So, with essential oils safety for cats, it's a little bit common sense and a little bit knowing which oils are kitty cool and which are not. Don't trap them in a small space with a diffuser running ever. Don't run the same thing for several days. Don't buy essential oils at a grocery store or on Amazon. And, if it's on the caution list, be wary and use with caution or not at all around cats.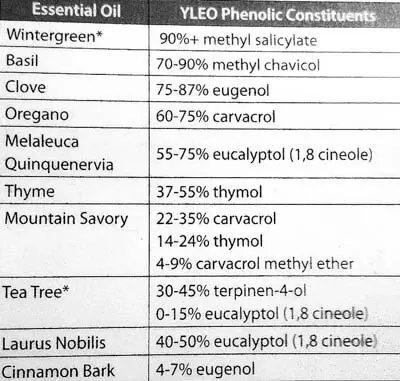 *Source: Essential Oils Animal Desk Reference First Edition, Life Science Publishing
Like this post? Pin it, please.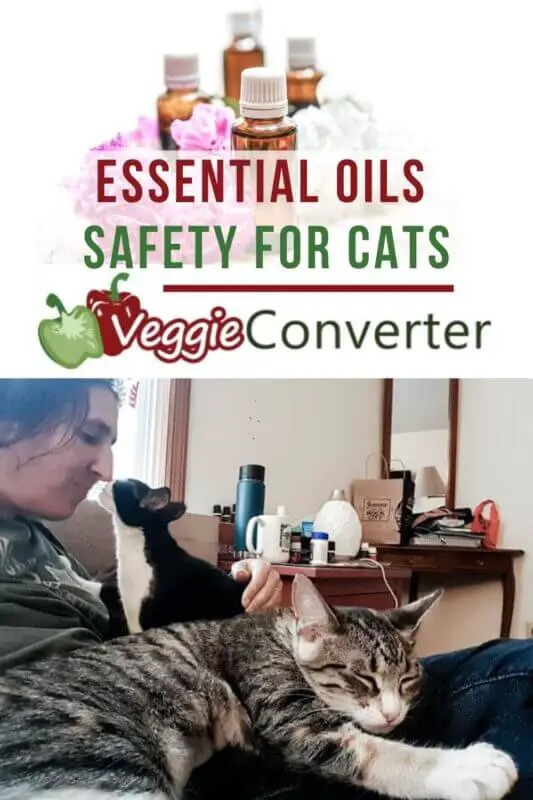 The Super Easy Vegetarian Slow Cooker Cookbook
Want vegetarian and vegan recipes you'll love? Check out my first cookbook! I'm so excited about it and I hope you'll love it. You can find more information about it right
HERE
.