As an Amazon Associate, I earn from qualifying purchases.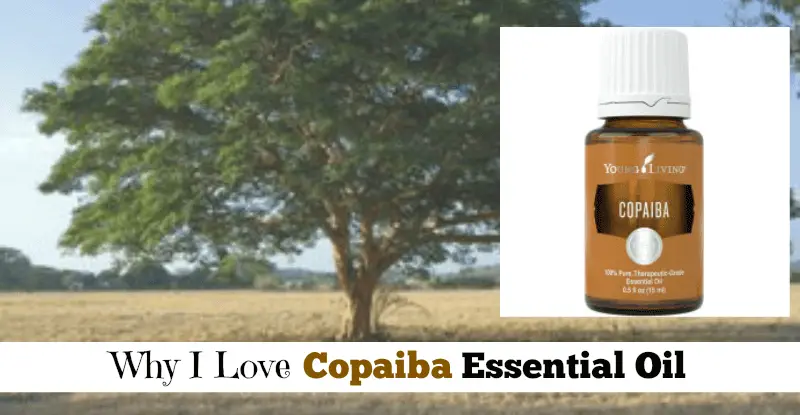 Unlike any other essential oil, Copaiba essential oil (co-pah-ee-ba) is tapped directly from the tree rather than distilled, like Frankincense.  Copaiba has a warm, woodsy aroma that is calming and soothing.
It is also the main ingredient in Stress Away essential oil blend, one of my favorite essential oil blends from Young Living Essential Oils.
Here are the many reasons why I LOVE Copaiba Essential Oil:
1. Make a wellness tea
Mix one drop each of Copaiba essential oil, Lemon and Thieves (Vitality) with honey and warm water to make a delicious wellness tea.
2. Create a refreshing drink
Add a drop each of Copaiba and Lemon (Vitality) essential oils in a Ningxia Red shot for a refreshing drink.
3. Take as a daily supplement
Add 1–2 drops of Copaiba (Vitality) to a vegetarian gel capsule and take internally daily to promote overall wellness.
4. Give other oils a boost
One thing I love about Copaiba is that it pairs nicely with other essential oils and blends. It may also enhance the impact of those oils. I like to give my Stress Away blend (which contains Copaiba) or Lavender oil an extra boost with a drop or two of Copaiba.
5. Make a Homemade Cologne or Perfume
With it's naturally warm, woodsy aroma, Copaiba smells great especially when paired with other oils like Ylang Ylang, Lavender, Joy, and Orange. Customize your favorite scent to make your own cologne or perfume blend.
Use these adorable perfume bottles to store and use your new scents!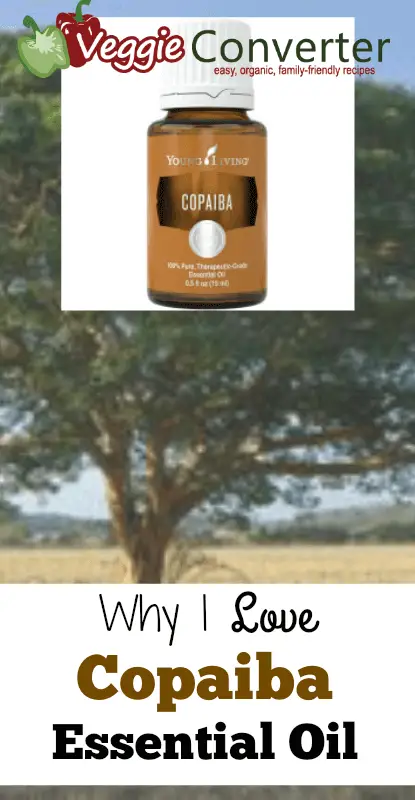 Why I Love…
Learn more about why I love:
Got a Question?
Contact me at [email protected]
Get started with Young Living with the Premium Starter Kit. Get it for 50% off retail prices. Learn more here.
***These statements have not been evaluated by the FDA. This product is not intended to treat diagnose or cure.
The Super Easy Vegetarian Slow Cooker Cookbook
Want vegetarian and vegan recipes you'll love? Check out my first cookbook! I'm so excited about it and I hope you'll love it. You can find more information about it right
HERE
.