As an Amazon Associate, I earn from qualifying purchases.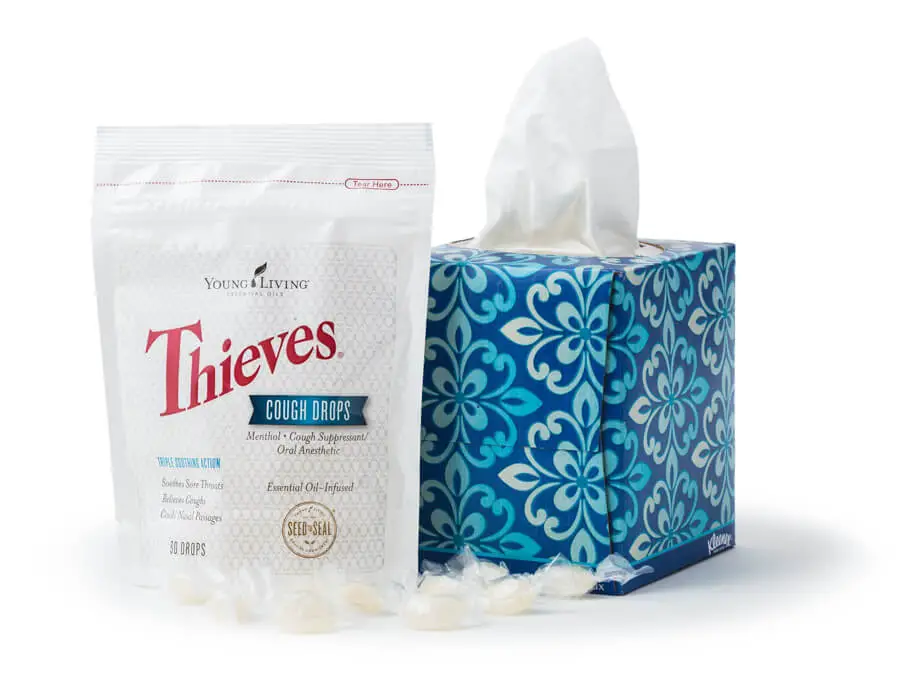 I've mentioned my adoration for Young Living's Thieves products before, but I thought I would take a minute to talk about one of my new favorite Thieves products: their cough drops! Of course, you can make your OWN lozenges (here's my recipe for homemade lozenges), but if you're a bit busy for DIY projects, these cough drops are a wonderful option. 
They taste great because they're flavored primarily like cinnamon and clove so they're super refreshing instead of unpleasant like some drops.
Young Living's Thieves cough drops are formulated to help soothe sore throats, relieve coughs, and cool nasal passages.
Why I love Thieves Cough Drops
Here's why I love these cough drops so much:
They contain only simple and known ingredients. Here's the list of ingredients: Natural menthol, stevia leaf extract, and essential oils including Cinnamon bark, Cloves, Eucalyptus Radiata, Lemon, Peppermint, and Rosemary. How refreshing to see a list of pronounceable ingredients!
These cough drops are made with NO sugar, NO dyes, NO artificial flavors, and NO preservatives. Score!
Thieves drops also taste great (bonus!). They combine a spicy and sweet flavor together and I enjoy the taste a lot.
They help soothe sore throats, relieve coughs, and cool nasal passages.
You can find out more about where to get Thieves cough drops here. You can also get the cough drops and more Thieves products with this awesome Thieves Premium Starter Kit. And don't forget, you can always make these lozenges too!
If you want to make your own drops, don't forget to grab these handy silicone molds!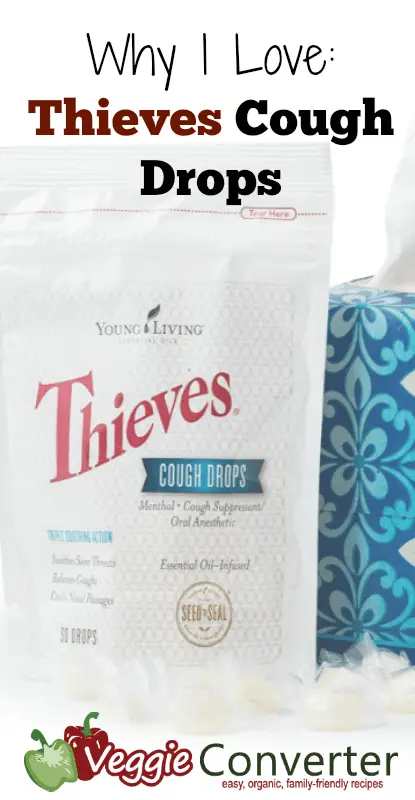 The Super Easy Vegetarian Slow Cooker Cookbook
Want vegetarian and vegan recipes you'll love? Check out my first cookbook! I'm so excited about it and I hope you'll love it. You can find more information about it right
HERE
.