As an Amazon Associate, I earn from qualifying purchases.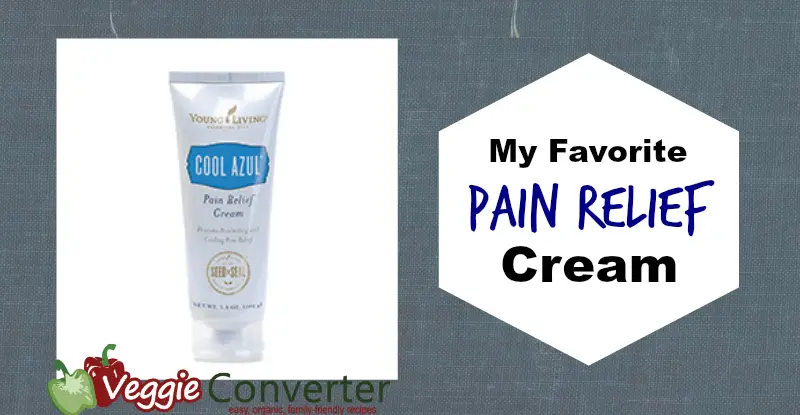 My Favorite Pain Relief Cream
By now, you might have noticed that I LOVE my Young Living Essential Oils. They don't just provide me with essential oils, though. Nope. They've got some amazing cleaning products, beauty products, and…this amazing pain relief cream.
While lots of other pain relief creams are made with harsh chemicals and artificial ingredients, Cool Azul is made with only natural ingredients. Cool Azul contains: Menthol (naturally found in Peppermint, a key ingredient in the Cool Azul essential oil blend), Methyl salicylate (naturally found in Wintergreen), Green tea extract, and Organic aloe leaf juice.
Methyl salicylate  provides relief from minor aches and pains and is a natural component of Young Living's Wintergreen essential oil. By combining methyl salicylate with natural menthol, Cool Azul offers a unique topical analgesic for effective temporary relief.
Cool Azul Pain Relief Cream is so great because it gives me a delightful cooling sensation and relief from minor muscle aches, joint aches, strains, sprains, and bruises. You can use this minty cream for the following:
Arthritis
Simple Backaches
Bruises
Sprains
Muscles and Joints
I use it on my trick shoulder. 🙂 Seriously, I don't know what the deal with my should is, my chiropractor laughs at me and tells me I need to have it "tacked" surgically. No, I haven't done that yet. But, when it acts up, I slather on the Cool Azul and it REALLY helps a lot. It's a kind of warming and cooling sensation at the same time and it lasts a long while. It's very soothing.
If you need some extra relief, consider applying Cool Azul after a delightful bath with some homemade bath salts. I hope you enjoy this pain relief cream as much as I do!
Want to learn more about essential oils?
Adults and children 12 years of age and older: Apply to affected area no more than 3–4 times daily. • Children under 12 years of age: Consult a physician.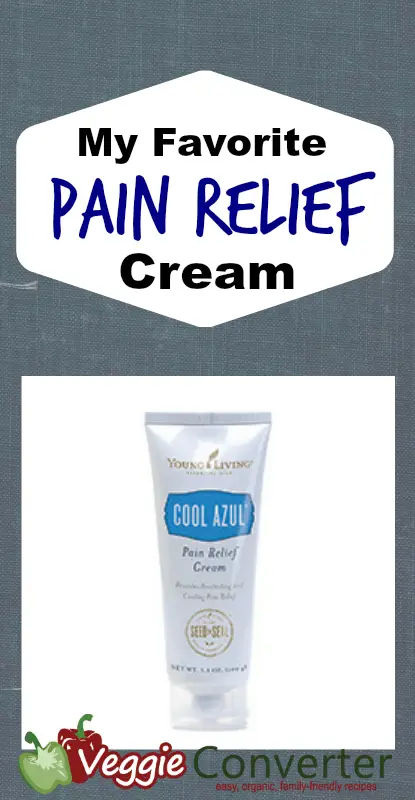 The Super Easy Vegetarian Slow Cooker Cookbook
Want vegetarian and vegan recipes you'll love? Check out my first cookbook! I'm so excited about it and I hope you'll love it. You can find more information about it right
HERE
.