As an Amazon Associate, I earn from qualifying purchases.
I'm entering in the Dole California Cook-off Facebook contest and I think I've come up with a fantastic recipe, inspired by Mandarin Almond Chicken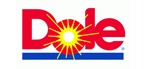 Bites and my own love of hummus. I swapped in chickpeas (mashed hummus-style) for the chicken and mixed in a delicious combination of yogurt, cranberries, almonds and an entire 15-ounce can of Dole Mandarin Oranges. Yes, oranges and cranberries in hummus. Crazy, but awesome, right?
Our kids absolutely ADORE mandarin oranges. They might be addicted, so I was super excited to get mandarin oranges into a healthy, protein-packed snack for the kids and I. I absolutely love how it turned out. Check out the recipe over on Foodie.com: Mandarin Almond Hummus.
The Results
Oh my goodness I love this dip! I could eat it with a spoon. It sounds a little weird at first, but I'm so glad I decided to tinker around and give this a try.  Mr. Meaty, the self-proclaimed hummus-hater even thought it was "not bad"…that's pretty huge for him. The kids thought it was pretty cool that the dip had fruit in it.
You can enter the Dole California Cook-off Facebook contest, too! Enter your original starter or appetizer recipe for a chance to compete in the finalists cook-out in Los Angeles. The winning recipe will win $10,000 and two runners up will win $1,000.
You can also enter the sweepstakes to be a Fan Judge at the Dole California Cook-off. In addition to the trip to Los Angeles to judge the contest, the winner of the sweepstakes receives a $500 cash prize.
Note: Compensation was provided by Dole via Glam Media.  The opinions expressed herein are those of the author and are not indicative of the opinions or positions of Dole. See my full disclosure policy for more details.
This post shared at Gallery of Favorites, Fresh Bites Friday, Friday Favorites, Frugal Fridays and I'm Lovin' It.
The Super Easy Vegetarian Slow Cooker Cookbook
Want vegetarian and vegan recipes you'll love? Check out my first cookbook! I'm so excited about it and I hope you'll love it. You can find more information about it right
HERE
.