As an Amazon Associate, I earn from qualifying purchases.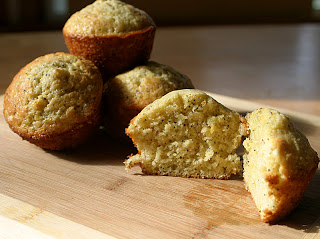 Bug, who turns 3 next month, decided recently that she is too much of a big girl for naps. Now, at first, I'll admit it, I was terrified. I had no idea what I was going to do without my two to three hour break in the middle of the day to get things done around the house and to just veg out a bit by myself.
We started our nap-free lives going out for walks with the baby monitor (so we can still hear little sister, Goose) and playing quietly in the rec room. Then I thought I should be using this opportunity with Bug by herself to teach her something. So we started doing some homeschool activities. And, of course, I still need to get some things done. Bug loves to help me cook and she learns a lot (in a fun, subtle way) about math and measurements when we cook together. We also both learn about patience. But it's not always the easiest thing for us to do together. Sometimes helpful little hands make cooking a little more challenging so I end up avoiding it for all but the easiest cooking tasks. That's going to change a bit now, in part due to necessity with our naplessness and in part because Bug is growing up and more able to help.
Lemon Poppy Seed Muffins
This week we're cooking up two batches of Lemon Poppyseed Muffins. These muffins turned out incredibly fluffy and delicious, with just the right combination of tart, sweet and crunchy. The other is a pre-packaged mix that we found while doing our Get Real pantry purge. I'll be writing up a taste and texture comparison of the homemade versus packaged muffins later in the week.
Lemon Poppy Seed Muffins
Ingredients
2 cups gluten-free flour
1 tablespoon poppy seeds
¼ teaspoon salt
½ teaspoons baking soda
½ cup butter
1 cup sugar
2 eggs
2 tablespoons lemon zest
1 cup yogurt
1 tablespoon vanilla
The Results
We mixed up all of our dry ingredients for our muffins. Bug was able to do this part exclusively, with her whale-shaped measuring cup and her little giraffe-handled whisk as well as my teaspoons. Meanwhile, I mixed the wet ingredients together in the stand mixer.
Bug handled the final mix, mixing all the dry ingredients into the wet ingredients together in the stand mixer bowl after using that whale scoop to place all the dry ingredients in the bowl. She stirred so fast her hand's a blur! Bug helped scoop the batter into the muffin tins and I handled the work from there with the oven.We both shared taste-testing duties. The homemade muffins were incredible. The fluffy texture and slightly tart lemon flavor had just the right hint of sweetness. Bug gave the muffins the coveted "Yum, Yum" rating.
This post is shared at·Mouthwatering Mondays, My Meatless Mondays, Melt in Your Mouth Monday, Cravings, Just Another Meatless Monday,·Homemaker Monday.·Meatless Mondays,·Mingle Monday, Mangia Monday, Made By You Mondays and Monday Mania.
The Super Easy Vegetarian Slow Cooker Cookbook
Want vegetarian and vegan recipes you'll love? Check out my first cookbook! I'm so excited about it and I hope you'll love it. You can find more information about it right
HERE
.