As an Amazon Associate, I earn from qualifying purchases.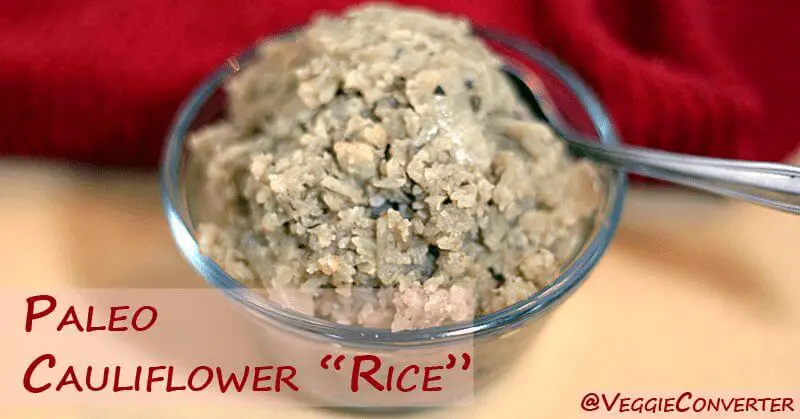 While white rice is sometimes acceptable for Paleo(ish) diets, cauliflower rice  is really a go-to for those who want to stay totally grain free. I adapted this recipe a bit to suit our tastes. We <3 cumin. But you can really season it however you like! That's the beauty of this recipe.
Cauliflower is so good for you. And, for me, as long as it's cooked it's great in spite of my thyroid issues. If you hate cauliflower, try it roasted. Just like brussels sprouts, roasting brings out the cauliflower's sugars and makes it extra delicious!
Paleo Cumin Cauliflower 'Rice'
Ingredients
1 1/2 pound head cauliflower, broken into florets
2 tablespoons coconut oil
1 large onion, chopped
2 cloves garlic, minced
1 teaspoon cumin
1/2 teaspoon sea salt
1/4 cup vegetable or bone broth
Method
Shred florets in a food processor to turn them into a rice-like consistency.
Melt the oil in a large skillet over medium-high heat. Add onion and seasonings. Cook for 5 minutes or until onion is tender.
Stir in cauliflower and broth. Cover and cook for 15 minutes, or until cauliflower is tender.
Serve.
This recipe is adapted from an eMeals.com recipe.
We had ours with our Paleo Coconut Orange Chicken and Roasted Brussels Sprouts.
Mr. Meaty and I loved the cauliflower rice but the kids poo-pooed it. They prefer their cauliflower raw or, if it's cooked, they like it roasted instead. Next time I might try roasting the cauliflower before making it into rice. I bet that would be fantastic!
Do you love this recipe? Pin it, please!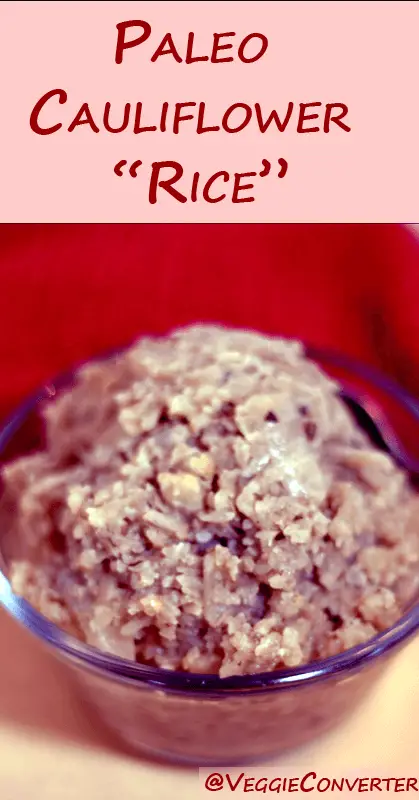 The Super Easy Vegetarian Slow Cooker Cookbook
Want vegetarian and vegan recipes you'll love? Check out my first cookbook! I'm so excited about it and I hope you'll love it. You can find more information about it right
HERE
.