As an Amazon Associate, I earn from qualifying purchases.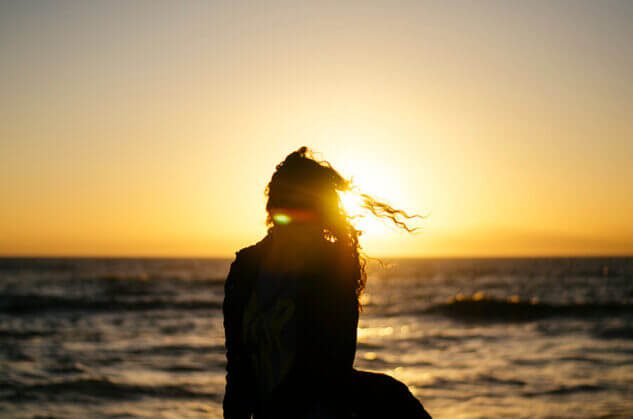 When mood slumps hit, I rely on these five natural mood boosters to put a little more pep in my step.
5 Natural Mood Boosters
1. Exercise: I know, right? When you're in a slump, sometimes exercise is the absolute last thing you feel like doing. But you don't have to go crazy and join a Cross-Fit gym (though if that's your thing, go for it!). You just need to get moving a little bit and BONUS if it's outside and you can get some fresh some air and sunshine to boot. Exercise can release serotonin, a natural mood booster. And so does having fun. And breathing fresh air while getting that exercise gets more oxygen to your brain, potentially whisking away brain fog. Get yourself out to the local mini golf or go kart track. Or head to a pumpkin patch or berry picking orchard. Or simply take a brisk walk or ride a bike. Something that gets you out of the house and away from your workplace can give you an extra emotional charge just from doing something new.
2. Mood Boosting Foods: Some of my favorites are bananas and Brazil nuts. Both are in this super awesome Mood-Boosting Trail Mix recipe.
Bananas are full of magnesium, which reduces anxiety and improves sleep. And they also contain potassium, which improves circulation delivering more oxygen to your brain. Additionally, the natural sugars provide a quick energy boost, while a banana's fiber content makes the boost last longer than energy from simple carbohydrates.
Just three Brazil nuts provide your recommended daily dose of selenium, a trace mineral that acts as an antioxidant in the body. Antioxidants help clear the body of free radicals that may be associated with oxidative stress on the brain. Additionally, selenium reduces risk of some cancers and inflammatory conditions.
I also like to keep these yummy Brazil Nut Bars on hand for quick boosts when I'm on the go.
More foods that are natural mood boosters include: tomatoes (stress-reducing lycopene); black eyed peas (high in folate, which helps creation of brain chemicals that regulate mood sleep and memory); sunflower seeds (high in phenylalanine amino acid, which your body converts to norepinephrine); and dark chocolate (high in flavanoids and contains and slows breakdown of anandamine neurotransmitters, which promote happiness).
3. Essential Oils: Bergamot, lavender and frankincense (Boswellia carterii) have calming, mood boosting properties. Reduce your edginess and put a pep in your step by using one or more in bath salts or a salt scrub. You can also wear the oils in a diffuser necklace or diffuse them into the air with a water diffuser like the one you get with a Young Living Essential Oils premium starter kit (both lavender and frankincense come in the kit, too). Other favorite blends I use for mood boosting include Joy, Hope, Sacred Mountain and Stress Away (Stress Away is also in the kit).
4. Cut Caffeine: While caffeine temporarily boosts your energy, it can also lower your overall mood. Warning! Going cold turkey can trigger withdrawal symptoms, so monitor yourself during your transition from caffeine. Coffee beans in particular also jack with your cortisol levels, which messes with your mood, too. I did quit coffee cold turkey myself. It was hard, but worth it. Now I have occasional cups of coffee instead of the regular morning routine. But I had help. Here's how I quit coffee.
5. Start an I'm Awesome/Gratitude Journal: It's easy to complain about what we're not doing right and what's going wrong. Sometimes it's more difficult to honor what you do well and what's going right. Start writing down your small victories and it'll encourage your mood to stay high once you get there. Even if all you can think of that day is "I got out of bed," you'l get to see your progress and feel a sense of accomplishment. Start with a blank notebook if you're ready or try a pre-made gratitude journal like this one if you need a little prompting.
What natural mood boosters are your favorites?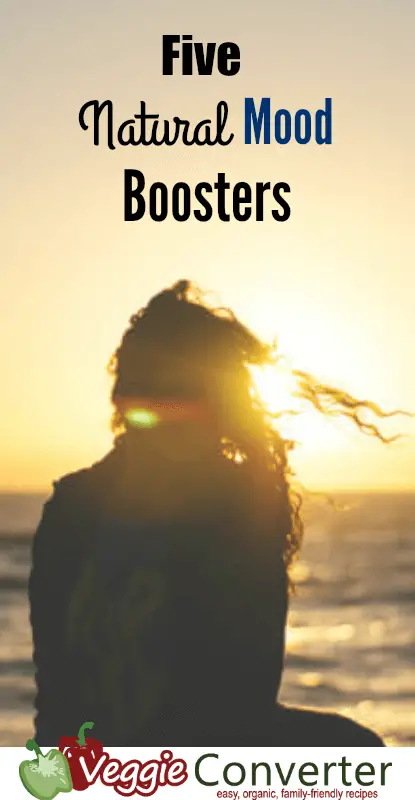 photo credit: Camilla Soares via photopin (license)
The Super Easy Vegetarian Slow Cooker Cookbook
Want vegetarian and vegan recipes you'll love? Check out my first cookbook! I'm so excited about it and I hope you'll love it. You can find more information about it right
HERE
.