As an Amazon Associate, I earn from qualifying purchases.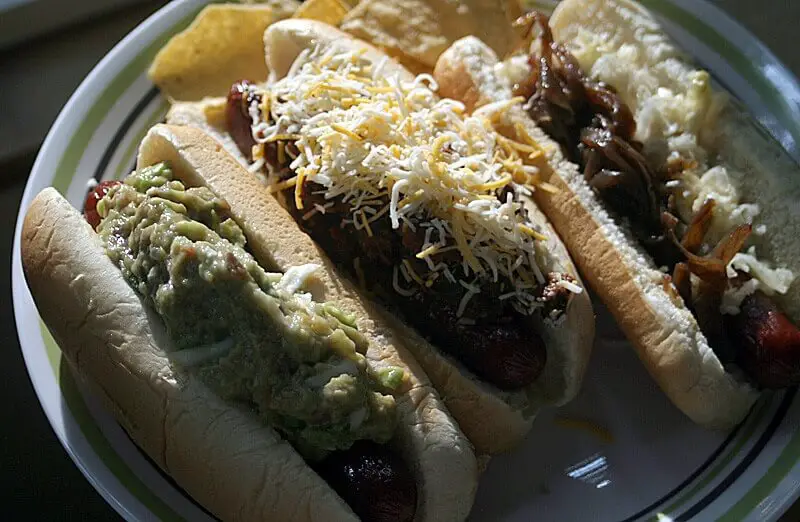 Wardeh's book The Complete Idiot's Guide to Fermenting Foods is an excellent beginner's guide to fermentation. I've been searching for exactly this book and I was so pleased Wardeh could provide me with a copy. This is just the first recipe among multitudes that I'll be trying from the book. I'm super excited about the homemade tempeh recipe and can't wait to get my order of tempeh starter in the mail to try it out. Sauerkraut is a bit of a family tradition (my grandparents came over from Germany in their youth and were big fans of home-fermented kraut in a giant barrel). So I'm super excited to try my hand at this barrel-free version.
[yumprint-recipe id='8′]

Recipe Source: VeggieConverter.com
The Results
Wow. So simple! And so delicious. I absolutely love this saurkraut and I can't believe how easy it was to make. Set it and forget it. It was a great topping at our hot dog party. I had mine on LightLife Smart Dogs with caramelized onions and a bit of mustard.
This post is shared with Real Food Wednesday, Whole Food Wednesdays, What's Cooking Wednesday, Works for me Wednesday, These Chicks Cooked, Bake with Bizzy, Hearth and Soul Hop  Simple Lives Thursday, Frugal Food Thursday, It's a Keeper, Full Plate Thursday, Tastetastic Thursday and Ultimate Recipe Swap.
The Super Easy Vegetarian Slow Cooker Cookbook
Want vegetarian and vegan recipes you'll love? Check out my first cookbook! I'm so excited about it and I hope you'll love it. You can find more information about it right
HERE
.