It's Crazy Cooking Challenge time again and this month is Chicken Noodle Soup. I made a yummy Vegan Chicken Noodle Soup with eggless egg noodles way back on Day 26 of my 2011 challenge, so I needed to find something to stand up to the memory of that soup.
A couple of years ago, I made Stephanie O'Dea's Old Fashioned Chicken Noodle Soup Slow Cooker Recipe for my meat-eating husband with ground chicken. He adored it. I, of course, thought it smelled like real chicken (primarily because it was real chicken) and couldn't handle it. So, since then, I've tried variations with chicken substitutions. My favorite used 1/2 a bag of PictSweet brand frozen Teriyaki vegetables, egg noodles and Quorn chicken cubes. But the hubster missed the chickeny flavor of the chicken, so we went with chopped seitan (like this) this time to see if he'd find it any more chickeny (I lobbied for chickpeas, but lost). And, I wanted to stick as close as I could to my new Get Real attitude, so I wanted to use fresh veggies.
Stephanie's blog is one of my absolute favorites, her CrockPot ingenuity and her realistic explanations of results (good and bad) are inspiring. I highly recommend you check out her blog A Year of Slow Cooking if you haven't already.
Slow Cooker Vegan Chicken Noodle Soup
Adapted from Old Fashioned Chicken Noodle Soup Slow Cooker Recipe.
Ingredients
4 cups water
8 ounces seitan, chopped (like this)
1 tablespoon olive oil (optional for "chickeny" greasiness)
1 pound potatoes, diced
2 cups broccoli florets
1 small onion, diced
1 tablespoon, plus 1 teaspoon balsamic vinegar
1 teaspoon House seasoning OR salt and pepper, to taste
6 ounces egg noodles (I used eggless)
1 large handful raw spinach leaves
Directions
Combine all ingredients EXCEPT noodles and spinach in a 4-quart crock. Cook on LOW for 7-8 hours. In last 10 minutes of cooking, add noodles and raw spinach. Cover and cook on HIGH for remaining 10 minutes. Note: If you are serving the soup later or expect leftovers, cook and store noodles separately to prevent sogginess.
Top with Parmesan substitute if desired and serve.
The Results
I love the flavor of this soup. I went a little crazy on the extra broccoli and potatoes, so the soup wasn't quite as brothy as I would've liked, but the flavor is fantastic. My only complain is the broccoli got a bit too mushy for my taste.
This post is shared with What's for Lunch Wednesday , Gallery of Favorites, Simply Delish and Muffin Tin Monday.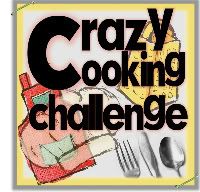 Due to spam, I've decided to close comments on posts older than 14 days.
PAID ENDORSEMENT DISCLOSURE: In order for me to support my blogging activities, I may receive monetary compensation or other types of remuneration for my endorsement, recommendation, testimonial and/or link to any products or services from this blog. I'm an affiliate with Amazon.com. If you use Amazon and would like to help me earn a little money to enable me to keep providing you excellent content, click this link for my favorite Julienne Peeler. You do not have to buy the item, but I'll receive a very small commission on anything you buy on Amazon within 24 hours. Thank you for your support!