I'm sharing my Quick Spinach Pesto Recipe for This Week's Cravings. It's delicious and nutritious and a great way to use up slightly wilted spinach. Yummy!
Quick Spinach Pesto Recipe: This Week's Cravings
Ingredients
2 cups walnuts
8 ounces spinach
1 1/2 cups Parmesan
olive oil, to texture
kosher salt, to taste
Instructions
Chop nuts in food processor. Add spinach and Parmesan and puree. Add olive oil through tube until the pesto reaches your desired consistency. Add kosher salt to taste.
To freeze, spoon into ice cube trays and freeze. Pop out and divide among quart freezer bags.
http://veggieconverter.com/2012/09/quick-spinach-pesto-recipe-this-weeks-cravings.html
The Results
My absolute favorite pasta sauce. And it is so great to be able to pop out a cube of sauce for a serving of pasta. Delicious!
Please Grab Our Button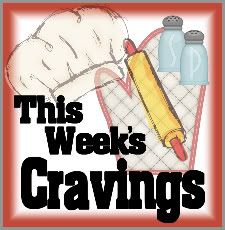 My This Week's Cravings co-hostesses are: Tina at Moms Crazy Cooking and Nicole at The Daily Dish. As hostesses, we will try our hardest to visit as many of the links we can. We all enjoy your links and look forward to gathering recipes each week.The party has a few SIMPLE RULES and all of the themes for the entire year are list here on the THIS WEEK'S CRAVINGS tabat Moms Crazy Cooking. Plan ahead, check out the weeks you want to make sure to link up or just browse them to see what's going on.
If you are a regular link-up we're excited to see what you made this week. If you are new please read and follow the simple rules, so that everyone can enjoy the linky party! Thanks a million, we look forward to blogging with you!
The LINKY PARTY is open ALL Week!
PLEASE do not link more then 3 recipes per week.